How about a high-five for UGA football on the eve of G-Day?
Happy UGA football G-Day Eve.
Anyone need a high-five?
So apparently Thursday was National High Five Day and I missed it – so I will be handing out some high fives a day late. So sorry.
Nevertheless, high fives are always necessarily and in the words of the Kid President, "give people high fives just for getting out of bed. Being a person is hard sometimes."
Give people high-fives just for getting out of bed. Being a person is hard sometimes. pic.twitter.com/ApsNoX3MWp

— Kid President (@iamkidpresident) March 8, 2016
And don't we know it.
So, here are a few reasons for the high fives to be flying around the Georgia campus on this fine Friday.
#FridayFeeling / #ATD pic.twitter.com/AuaDz9KQg1

— Georgia Football (@FootballUGA) March 31, 2017
G-Day is upon us
Ah, so you have made it to G-Day. Well, it's tomorrow but still, it's practically here.
https://media.tenor.co/images/7f881e36942346733bde25c12d529715/tenor.gif
Congrats.
After weeks of practice reports, trying to keep up with which side of the ball you will likely see Mecole Hardman play on, and attempting to decide if there really is a quarterback battle, you have made it.
You have made it through the countless 'Red v. Black' promotions.
Lead.

Saturday | 2pm | #REDvsBLACK pic.twitter.com/iFKk8QMits

— Georgia Football (@FootballUGA) April 20, 2017
You've made it through the 'Mic'd Up' videos. (Personal favorite: Terry Godwin and Dominick Sanders all the way)
TAKE YOUR PICK – G-Day – 4.22.17

Godwin: ⚫️
Sanders: ?#REDvsBLACK / #ATD / #CommitToTheG pic.twitter.com/TO8tKuMvYb

— Georgia Football (@FootballUGA) March 31, 2017
You made it through some schedule updates and stories on Nick Chubb, Terry Godwin, and, of course, the two 'Jakes' in the pocket.
So here we are, 24 hours away from G-Day.
Give yourself a high five; you deserve it.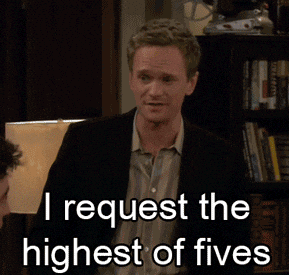 Softball hits the big 3-0
Georgia softball earned its 30th win on Wednesday night in an 11-1 victory over Georgia State.
It was a quick one as the Georgia offense wasted no time in scoring runs and ultimately finishing the game in five innings.
The bats led us to win No. 30 of the year! #GoDawgs

>> https://t.co/IYStpFlLIH pic.twitter.com/i5MLSrdGbE

— Georgia Softball (@UGASoftball) April 20, 2017
Georgia is now 30-15 on the season, with 12 of its 15 losses coming at the hands of SEC opponents.
And while the Bulldogs might have some struggles when it comes to conference foes, the team is stacking up well against in-state teams.
Throughout the season Georgia has taken on Georgia State, Georgia Tech, Mercer and Georgia Southern. You know – all those midweek games.
The Bulldogs have outscored all other Georgia schools by a margin of 38-6 during the 2017 season.
So, while Georgia may currently be last in the SEC, the Bulldogs still run the state of Georgia in softball.
#NationalHighFiveDay you say?? @190_Club knows all about free high fives. ? #GoDawgs pic.twitter.com/Cuxv7CoiBA

— Georgia Softball (@UGASoftball) April 20, 2017
High fives all around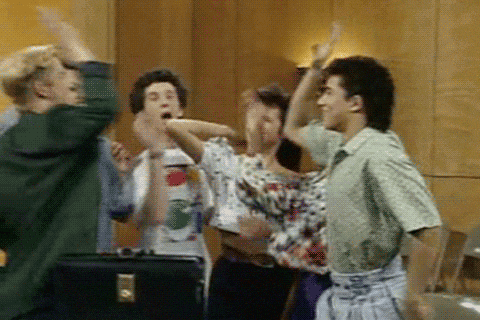 Volleyball update
Things have been rather quiet over at the Ramsey Center when it comes to Georgia volleyball.
After a whirlwind of a post season, Georgia volleyball took a step back for a little while.
Lizzy Stemke resigned as head coach back on December 1, 2016 and the Georgia athletic department went on a nation-wide search for her replacement. It was announced 22 days later that Tom Black, the former coach at Loyola Marymount University, would be Georgia volleyball's newest head coach.
It was a busy post season, but once the new year rolled around, news about volleyball slowed down.
But things have picked up throughout April with multiple spring games, including a scrimmage against the Beijing Women's Professional Team, and now the announcement of a new addition to the 2017 roster.
Scrimmaged our new friends, the Beijing Women's Professional Team! Glad Athens was the first stop on their US tour ??? #GoDawgs pic.twitter.com/vFvO8aiMuW

— Georgia Volleyball (@UGAVolleyball) April 8, 2017
Georgia picked up its first signee of the spring season in Rachel Ritchie on Thursday. Ritchie is a top-four ranked outside hitter from San Juan Hills High School in California.
Excited to announce the addition of Rachel Ritchie to the #UGAFamily!!

>> https://t.co/2PEMOPRd5q pic.twitter.com/2rBW8s7z7L

— Georgia Volleyball (@UGAVolleyball) April 20, 2017
Black said that the addition of Ritchie to the 2017 roster "meant the world to our entire staff and was a great day for our program."
So, here's a high five for you Georgia volleyball, after the post season you had, you deserve one too.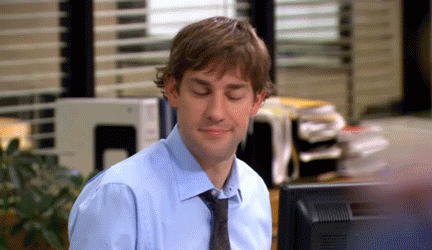 Back from South Bend
You should know that our own Chip Towers was in South Bend, Ind., earlier this week. He gave us an some great stuff to ponder was we count the nanoseconds down to the DawgNation Invasion and UGA's game against Notre Dame on Sept. 9.
The Fighting Irish finished 4-8 last year and a slimmed-down Brian Kelly has a brand new QB this season. Hopes, however, are always high.
Another one of Chip's stories worth an extra look was his piece on Notre Dame punter and Carrollton, Ga., native Tyler Newsome. This young man has adjusted quite well to life in the Midwest.