What will Georgia need to do to 'Own the East' in 2018?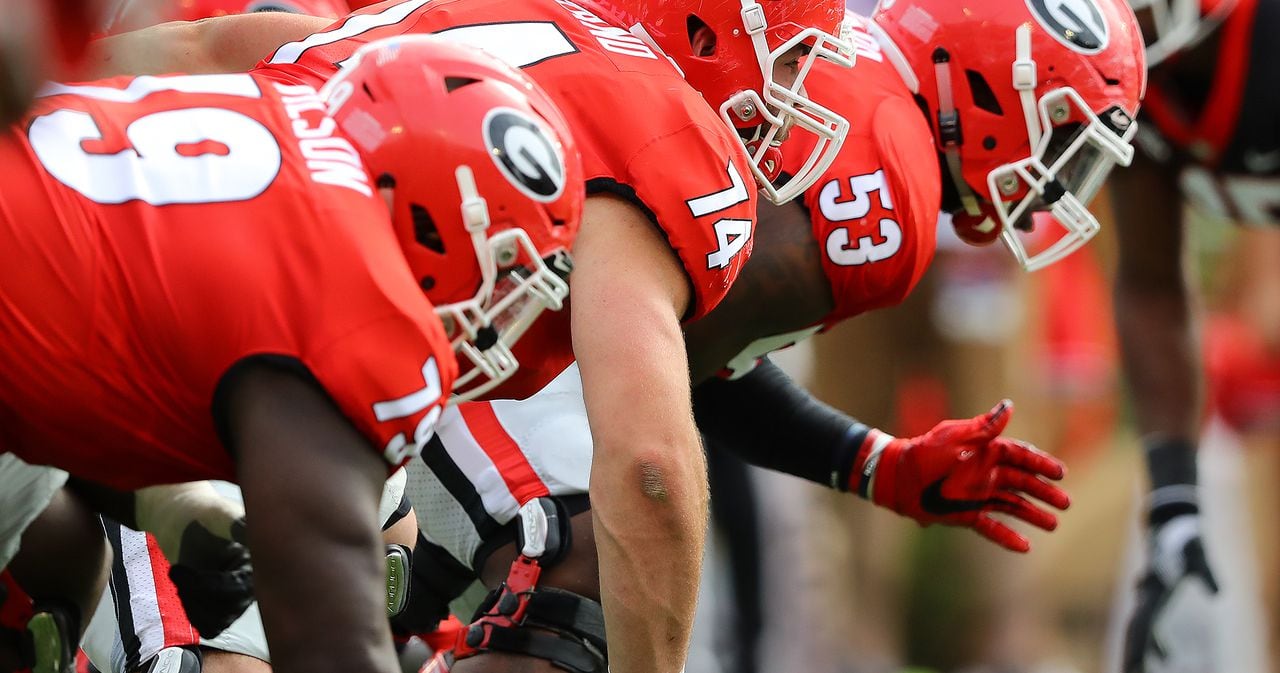 ATHENS — I hope you've noticed that our annual preseason preview series sponsored by Georgia's Own Credit Union has started running on DawgNation.
Known as "Own the East," it's a story and video package in which Brandon Adams and I discuss the players, coaches and things that have to come through for the Bulldogs to once again "own the East" and return to Mercedes-Benz Stadium to play for the SEC Championship Game in 2018.
In getting prepared to write this year's submissions, I found it interesting to go back and revisit what I wrthis time last year heading into the 2017 season. There's a collections page of all those stories from last year — and this year as well —  that we've created where you can see all the "Own the East" stories and videos.
I'd like to say I had the foresight last year to predict that Georgia needed an injury or some other misfortune to sideline Jacob Eason so the Bulldogs could put the offense in Jake Fromm's hands and get the it moving the way it's designed. Alas, I didn't write that.
So there were a few things I didn't see coming. Like an actual SEC championship and a run to the national championship finals. But there were some other factors that I'm proud I drew attention to.
Like Roquan Smith, for one.
Remember, Smith didn't even start every game at linebacker the previous season. By the end of 2016, however, he had shown that he was going to be a force to be reckoned with. Then Kirby Smart included him as one of the team representatives in Birmingham for SEC Media Days, and you got the idea the Bulldogs were expecting Smith to a difference-maker.
Boy was he. Here's what I wrote on Smith heading into last season.
I also wrote that how Eason played at quarterback would factor strongly into whether or not Georgia was able to again "own the East." But I think I struck the right chord for expectations for the sophomore, who was entering his second season as the incumbent starter.
"Georgia needs significant improvement from sophomore quarterback Jacob Eason in 2017," I wrote in last year's entry on Eason. " He wasn't awful as a 12-game starter in 2016, but he could be described as wildly inefficient and sometimes ineffective."
And so it went. Of the 20 entries I submitted in which I said the Bulldogs must come through, Georgia definitely did, and then some. Like …
Rodrigo Blankenship needed to nail down the place-kicking job, show improvement on kickoffs and maybe earn a scholarship. CHECK.
Isaiah Wynn had to show he was capable of playing left tackle at a championship level every week. CHECK.
Mecole Hardman needed to demonstrate that wide receiver — and kick returner — were ideal positions for him. CHECK.
Davin Bellamy and Lorenzo Carter had to become play-makers at outside linebacker. CHECK
And probably the biggest, I wrote that coach Kirby Smart had suffered some coaching indignities in blown-lead losses at home to Tennessee, Vanderbilt and Georgia Tech. I'd say things went better in that regard in 2017, wouldn't you?
But while Georgia came through on all those fronts, it also managed to "own the East" without getting what I thought they needed out of Trent Thompson, Riley Ridley or the tight end.
So far, just two of my 20 submissions have been published so far. But I haven't really put myself out there yet. I lauded the UGA Spike Squad and Georgia fans in general for providing great support last year and said they'd need to do the same this year. And I identified Justin Fields as a quarterback who not only needed to be ready to play, but expect to play every week.
As you can see, I learned from not having an entry on the backup quarterback last year. And you can bet Jake Fromm is going to be represented somewhere in our Top 20 as as the series counts down to the single most important factor for 2018.
Who (or what) do you think that will be? What does Georgia absolutely have to do this year to show it can, once again, "Own the East?"
UGA News
Next
Own the East: Nothing controversial about it, Justin Fields will be...