WATCH: 'Classless' Alabama coach Nick Saban snaps at former Georgia star Maria Taylor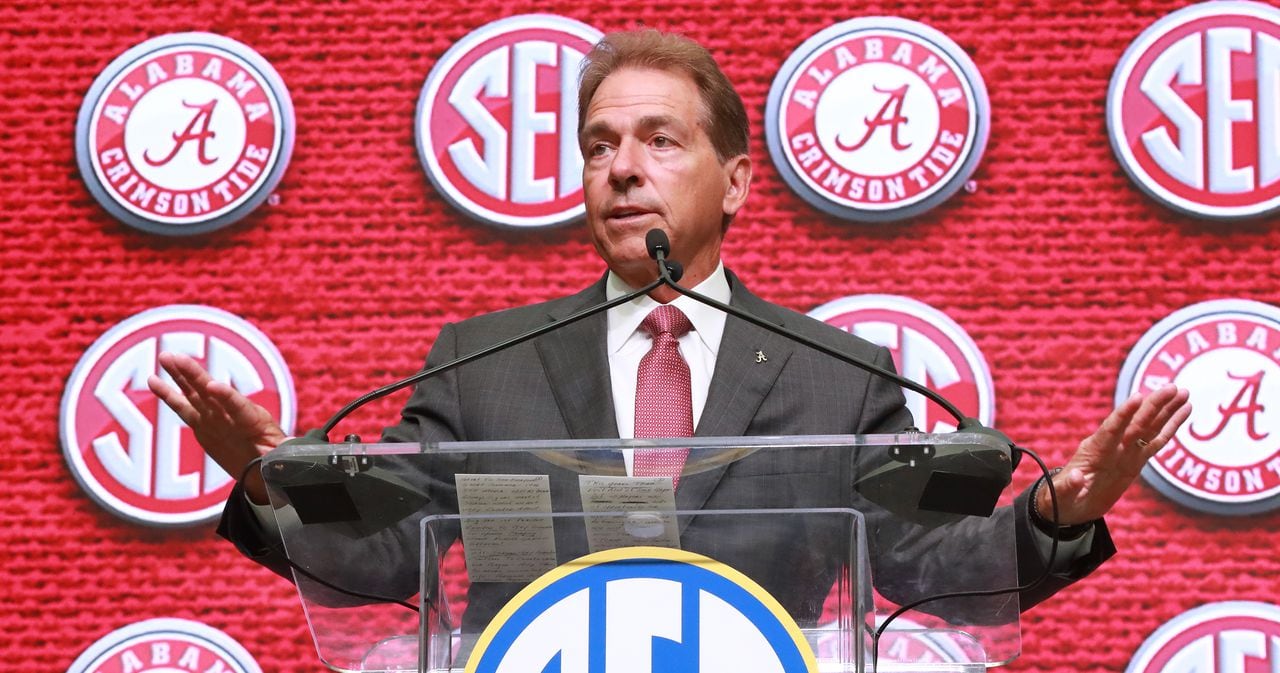 ATHENS — Former Georgia dual-sport athlete Maria Taylor stood up to Nick Saban when the Alabama coach attempted to bully her in an interview.
Taylor, working for ESPN in the role of reporter, did what reporters are supposed to do, asking the question that held the most interest following the Crimson Tide's win over Louisville on Saturday.
But Saban, who sometimes gets enraged when media question decisions he makes as a coach, essentially tried to tell Taylor how to do her job.
"What answers did you have about your quarterbacks after watching both of them play tonight?" Taylor asked.
Saban, who refused to name a starting quarterback even in the minutes leading up to the game, snapped at Taylor and accused her of trying to make him say something negative.
"Well, I still like both guys," Saban said of Alabama quarterbacks Jalen Hurts and Tua Tagovailoa. "Both guys are good players. I think both guys can help our team, alright?
"So why do you continually try to get me to say something that doesn't respect one of them? I'm not going to, so quit asking!"
The 31-year-old Taylor, who at 6-foot-2 towered over the vertically challenged 66-year-old Saban, did not allow the Alabama coach to stop her from doing her job.
"I hear you," Taylor said, taking Saban's verbal shot in stride, not hesitating to ask the next question. "Over 500 yards of total offense, what did you see from the entire unit."
Saban's comment was likely a warning shot to the Alabama beat corps that he does not want to be asked about the quarterbacks next week.
The Crimson Tide coach is regarded among the greatest of all-time, but he is known to bully and ridicule media, often with hopes of controlling the narrative.
It became clear Saturday night that Taylor will not be among those in the media Saban controls.
UGA News
Next
What Austin Peay said: 'We ran into a little bit of a buzz saw'