WATCH: Cowboys fan has no clue who Roquan Smith is during tour of Dallas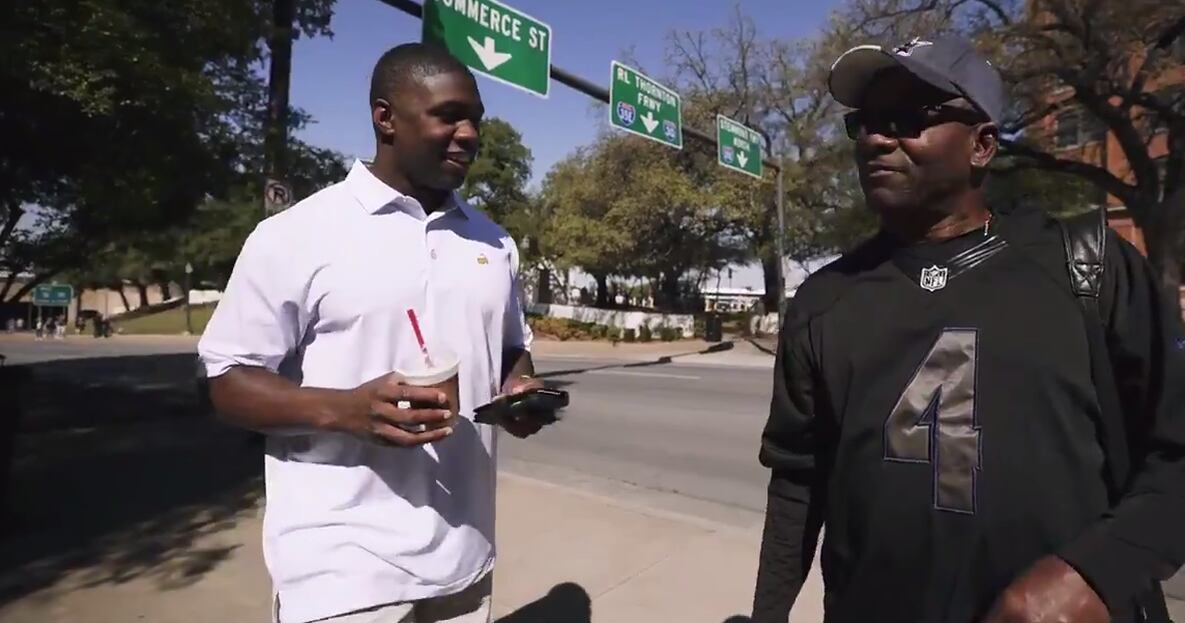 Georgia fans have probably watched enough press conferences and seen enough interviews to know what former linebacker Roquan Smith looks like.
College football fans in general might recognize him to as the hype around him grew when the Bulldogs went on their run to the title game last season.
Fan: "Georgia? Alright. Running back?"
Smith: "Linebacker"
Fan: "Linebacker. I met a guy…"
Smith: "You play running back?"
Fan: "Well back in the day"
*Pair starts goofing around as Smith takes a linebacker stance as the fan jukes in front of him*
Fan: "Well I hope you get picked by the Cowboys, man"
Smith: "I appreciate it, man"
Fan: "Yeah, yeah good luck"
It's an encounter where the fan will probably regret not getting Smith's autograph while he had the chance. It would be quite a sight to watch that man's jaw drop when he probably sees Smith walk across the stage in Arlington on Thursday night.
Kudos to the former Georgia star for not dropping a "You don't know who I am" type line.
Further confirming the man has no idea about Smith, the comment about the Cowboys picking him is highly unlikely to come true unless they trade up or Smith falls down severely six or seven spots in the draft.
One thing is for sure, the cameras will be on Smith and lights will shine brightly on his face Thursday night. By Friday morning, the odds of every fan in at least one NFL city knowing his name are very high.
UGA News
Next
BREAKING: Nation's No. 6 OT Broderick Jones has committed to UGA