Georgia defense bought in to offense: 'We've got each other's backs'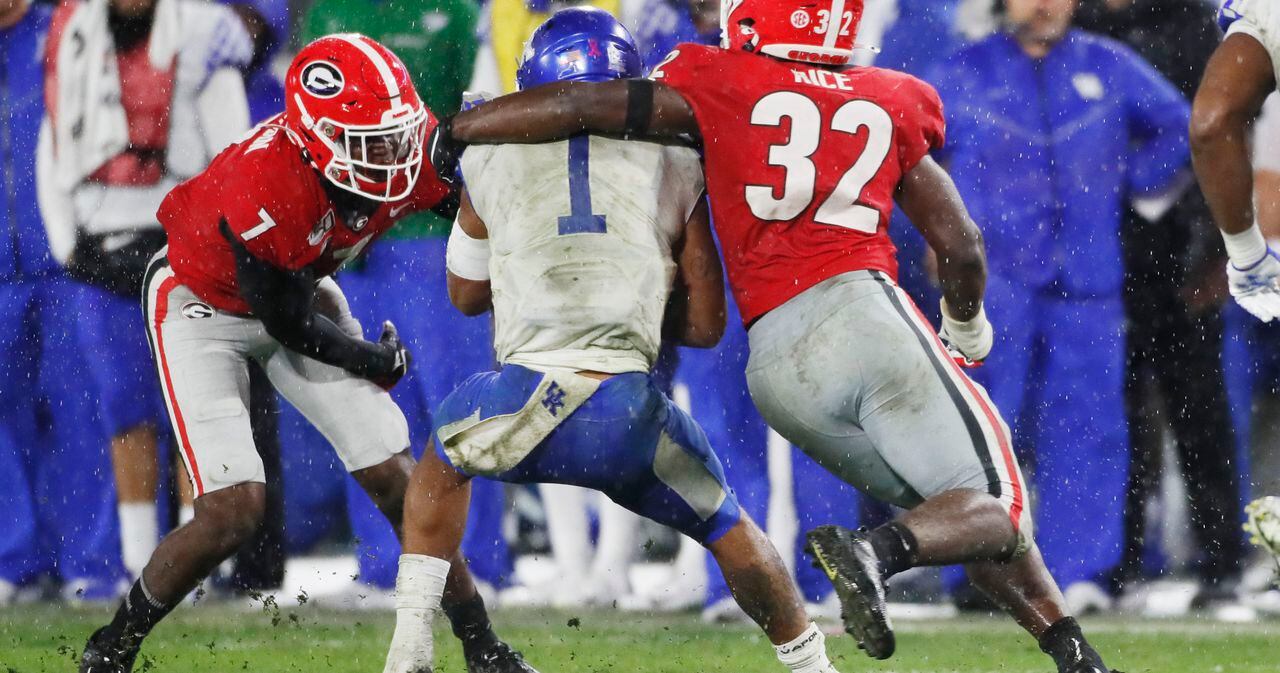 ATHENS — The Georgia offense has some kinks to work out during the bye week, but there's unification in the locker room.
Kirby Smart talks about the level of buy in that's needed for a program to win a championship, and UGA couldn't be in a much better position considering the circumstances coming out of a 21-0 win over Kentucky.
Not only are these players bought into the Georgia football system, but they are also bought in to one another.
"We work off each other, offense works off defense, defense works off offense," Georgia safety Richard LeCounte said. "So we know we've got each other's backs, no matter what."
The Bulldogs' defense recorded its second shutout of the season and helped secure good field position for the offense in the second half.
Quarterback Jake Fromm didn't start a drive outside of his own 20-yard line in the first half, but the second half was a different story. The Bulldogs power run game kicked in, scoring all three touchdowns the final 30 minutes.  D'Andre Swift went for 179 yards on 21 carries and scored twice.
Middle linebacker Monty Rice said he figured that's how things would go. Rice has seen Georgia win playing power football all three years of his UGA career.
"I don't doubt what they are doing, eventually it will work, they just kept leaning and pushing on those guys," Rice said. "I don't think anything is misfiring …  it looks fine to me, it looks like the same offense that we've always run here.
"We went to the national championship using the same offense, so I think it's fine."
LeCounte said the offense's ability to control the football in Saturday night's windy, rainy conditions was impressive.
"I commend Jake for keeping the ball off the ground," LeCounte said. "I have full, 100 percent confidence in our offense. Those guys lift us up, we lift them up, that's how a team works."
Cornerback Eric Stokes said the team has grown together through the adversity it has been through.
"We rally around each other, we knew defense-wise we'd keep playing us, and we knew eventually the offense was going to pick it up," Stokes said. "Throughout the whole summer, throughout the whole spring, we've been through so much together. We knew if anything affected us, we'd come even closer."
These Bulldogs are making their case as Smart's best defensive unit. Georgia leads the SEC in total defense, rushing defense and scoring defense and ranking second in pass efficiency defense.
UGA cornerback Eric Stokes
Next
3 takeaways from Georgia's 21-0 win, some reminders for booing fans