WATCH: Kirby Smart's son flashes fancy footwork at Bulldogs workout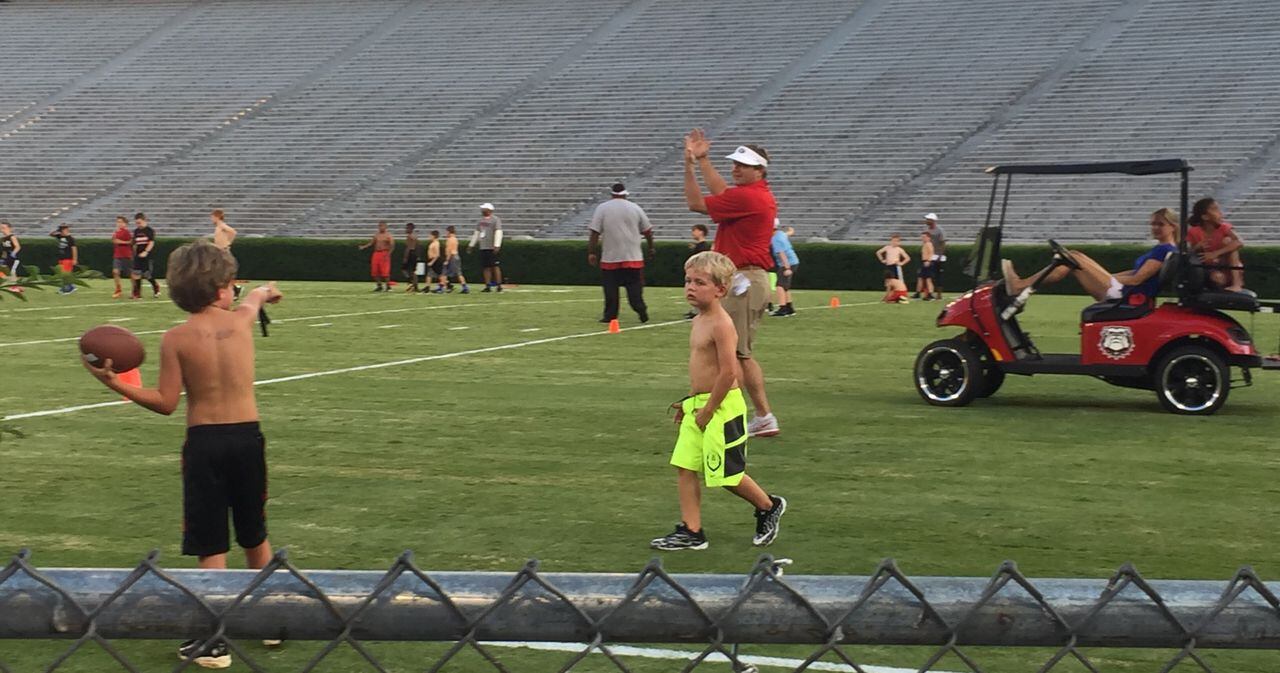 There was a lot of youth on the practice field in Athens Tuesday afternoon during the Georgia Bulldogs' latest summer workout. And we're not talking about #SicEm17.
Kirby Smart's youngest son, 5-year-old Andrew, jumped into line to take part in ladder drills, and he made sure to show off his speed and agility skills. Then his dad made sure to share the video with Bulldog Nation on Twitter.
Next
Georgia football podcast: Why UGA fans should celebrate 4-star DE...