'100% committed' Anthony Edwards looks to star at McDonald's game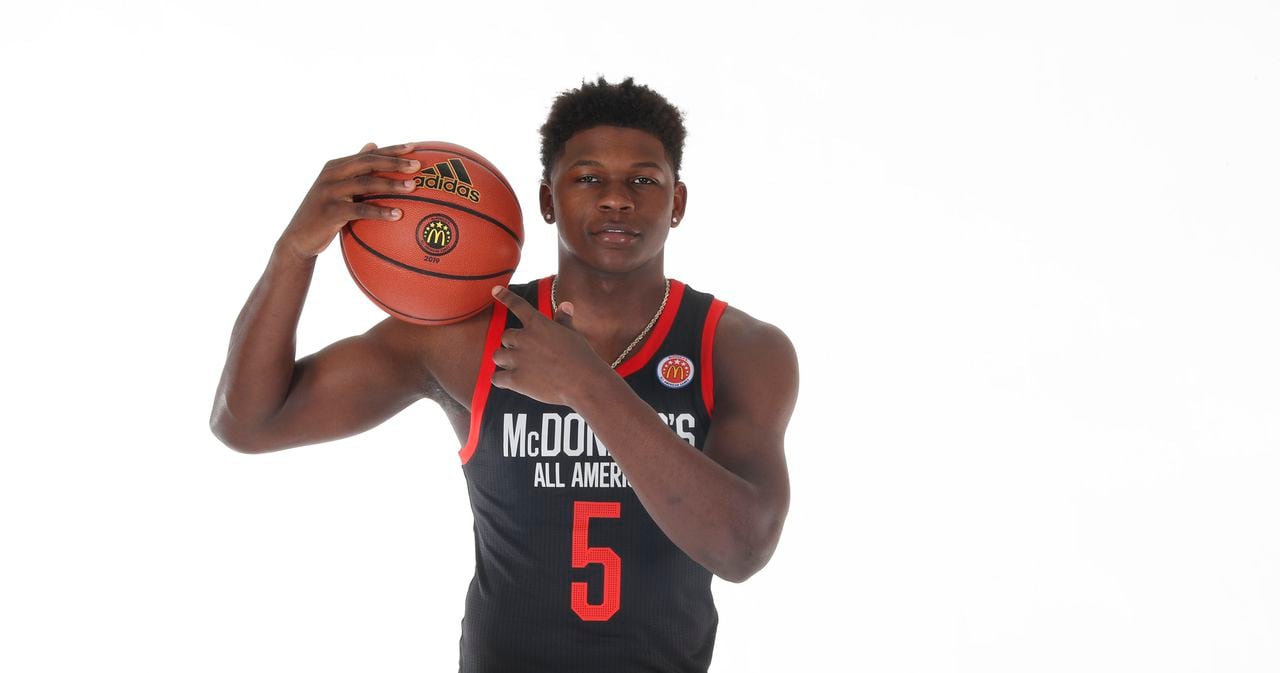 ATHENS — First, we must get to the answer of the question that everybody who cares anything about the University of Georgia wants to hear.
Anthony "Antman" Edwards was asked it several times on Tuesday as he worked out with his fellow All-Americans in preparation for tomorrow night's McDonald's Game, and he says he remains solid with the Bulldogs.
"There's tickets available for the game," he pointed out, unsolicited. "Make sure to come check me out."
Edwards took a few minutes of what has been a rigorous schedule of practicing and preparing for the game to talk to DawgNation.
On the amount of work and preparation that he's endured this week …
"Most definitely, we're working hard. But it's more fun than anything else. All of us are having fun and that's the most important thing."
The most enjoyable part so far. …
"Just being together, playing with other great players and just knowing that you're getting better. That's the best part."
On the level of competition he's facing this week …
"To me everybody's the same. I mean, I just always go out and compete to the best of my ability. I mean, the players are definitely a lot better. You can tell just playing defense, getting the ball trying to score, all of that is tougher than it normally is."
On the Bulldogs adding forward Christian Brown to give them four Top 1oo prospects so far …
"I feel like we're doing pretty good. Since I committed I feel like there's a lot of people that will want to play with me. So I feel like we're going to get a lot of players. They're not looping me in or anything like that. They're just doing it on their own and I like what I see."
On whether he's working on McDonald's teammate Cole Anthony, the top uncommitted point guard in the country …
"Nah, man, I'm not working on Cole. … He's good though."
On fellow All-Americans he feels like he's bonded with this week …
"Isaiah Stewart, Trendon Watford, Jaden McDaniels, Tre Mann. Lots of guys really."
On his goals coming into the week …
"I just want to leave my mark, make a name for myself for the ones that don't know me. To have fun, to keep playing with energy, distribute and play as a team."
On whether his strong showing in workouts this week has been a validation for him …
"Nah, I know who I am. I don't need validation or anything like that. I'm going to compete and play my best, I don't care who it is. They put their pants on just like I do. That's how I look at it."
UGA News
Next
Georgia basketball coach Tom Crean shares strong feelings on Tom Izzo …