Who would be best candidates to succeed Mark Fox as Georgia's basketball coach?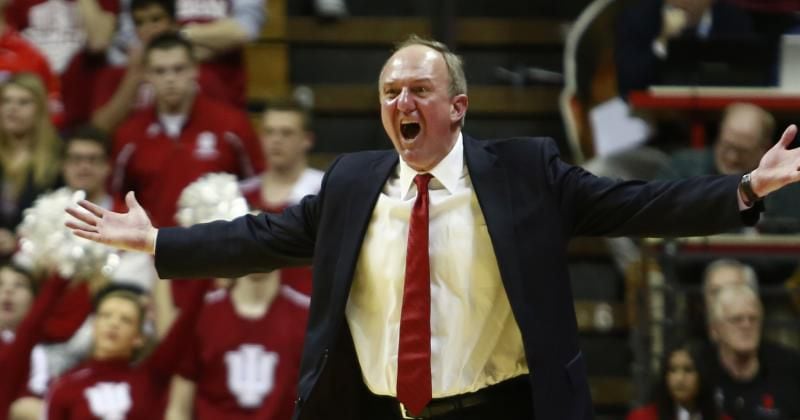 Welcome to the Question of the Day, where our writers answer (or try to answer) the best questions submitted by Georgia fans. If you'd like to submit a question, please email us at ugaquestionoftheday@gmail.com. Or you can tweet us here and here. Look for the Question of the Day every Monday through Friday.
FROM MARCH 1:
Who are the leading candidates to replace Coach Fox?
Thank you, John Vaughn
FROM MARCH 6:
Unfortunately, I ask again, who are leading candidates to replace Coach Fox?
Thank you, JV
Congratulations, Mr. Vaughn. Your patience has been rewarded. I will attempt to answer your question and I apologize that you had to ask it more than once. And, in fact, you're not the only one who has asked it. In fact, Seth Emerson and I are getting this question at virtually every turn these days. You initially sent your question on March 1 and, at that point, Georgia had one more regular-season game remaining. While we've all kind of seen where this situation was headed, out of deference to Mark Fox and UGA Athletics, we've refrained to get into a detailed discussion about who might be in line to succeed Georgia's men's basketball coach. Of course, the Bulldogs still haven't made an announcement at this writing and anything could happen. So as I'm sure you know, anything about potential "candidates" is purely speculative. But now that the regular season is over and Georgia has finished 12th in the SEC and must win five games in five days at the conference tournament to achieve the stated objective, I think it's safe to speculate. And there are immediately several names that come to mind as possibilities.
First and foremost for me is Thad Matta. The longtime Ohio State coach mutually agreed with that school's administration to step down last year, primarily because of health issues. He's had some serious back problems for a while and it was getting the best of him. Well, apparently Matta's much better now as we learned that he just recently spoke to Ole Miss about its head coaching vacancy. Matta fits the bill of what UGA might be looking for in a coach given the changes we've witnessed in the league in recent years. Namely, he's an experienced head coach who's had success at the highest level. Matta has won two NCAA regionals, nine Big Ten regular-season and tournament championships, four Atlantic 10 regular-season and tournament championships and two Horizon League regular-season and tournament championships at Ohio State, Xavier and Butler. Matta's not as old as one might think — he's 50 — and he has some local ties as well. His brother, Greg Matta, has been the basketball coach at North Cobb Christian School in Kennesaw for a while. That's the school that produced former UGA guard Dustin Ware, and several other exceptional players. In a league that now sports the likes of proven coaches such as Rick Barnes, Ben Howland and Bruce Pearl, Matta might make a good fit. But at the least you know you're in a battle with Ole Miss for him. Arizona's Sean Miller is a limb on Matta's coaching tree as well, so you'd need to keep an eye on that and get some assurances.
Tom Crean falls in the same category as Matta in that he has proven himself on a big stage. He led Marquette to the Final Four in 2003. After some early struggles under the constraints of NCAA probation brought on by predecessor Kelvin Sampson, Crean led Indiana to three Sweet 16s and two Big Ten titles. But he couldn't get the Hoosiers further and they finally gave up on him last year. He doesn't have many ties to the South but, then again, neither did Howland, who's doing a fine job at Mississippi State.
I've also heard some folks mention the NBA's Billy Donovan of Oklahoma City, who had a relationship with Greg McGarity at Florida, and Shaka Smart at Texas. But I don't see those two men as being realistic candidates, and the Longhorns have been mentioned in some of the documents that have been leaked from the FBI investigation into college basketball recruiting.
If the Bulldogs don't go the established coach route, then it would have to look at some up-and-coming young coaches at the mid-major level like they did when they tabbed Fox at Nevada. There are always plenty of good young coaches to choose from, but you can never be sure if they'll be successful at the next level. And if they are, you can't be certain you can hang onto them. Pat Kelsey at Winthrop University is one such coach. So is Earl Grant at College of Charleston.
East Tennessee State's Steve Forbes is a name that I've seen thrown around a lot, but he left Tennessee and Bruce Pearl's staff with a show cause attachment from the NCAA, same as Pearl. I wouldn't think Georgia would be willing to go down that road.
Another route to consider is to promote from within. That worked for Georgia's women's basketball team, which elevated Joni Taylor from Andy Landers' staff and she has returned that program to prominence. In that regard, Jonas Hayes has gotten a lot of sentiment from Georgia's fan base, especially with the recruiting prowess he has displayed and being a UGA letterman and Atlanta native and all. But that's a bit of a risky proposition from the standpoint of not knowing his game-day coaching abilities. As Georgia witnessed with Ron Jirsa succeeding Tubby Smith, moving a few seats up the bench doesn't guarantee similar results.
That said, I'm sure there are many other qualified coaches that I haven't mentioned here. That's why athletic directors hire search firms, to help them narrow down the field to a select few. But until the season is completely over, nobody can be completely sure whether the Fox tenure has ended. He is still being given the opportunity to coach his way out of this. But at this point that's a very tall order.
Have a question for beat writers Chip Towers and Seth Emerson? E-mail us at ugaquestionoftheday@gmail.com.
Next
Georgia's Yante Maten named AP SEC Player of the Year