Lamar Heard, captain of UGA's Final Four team, dies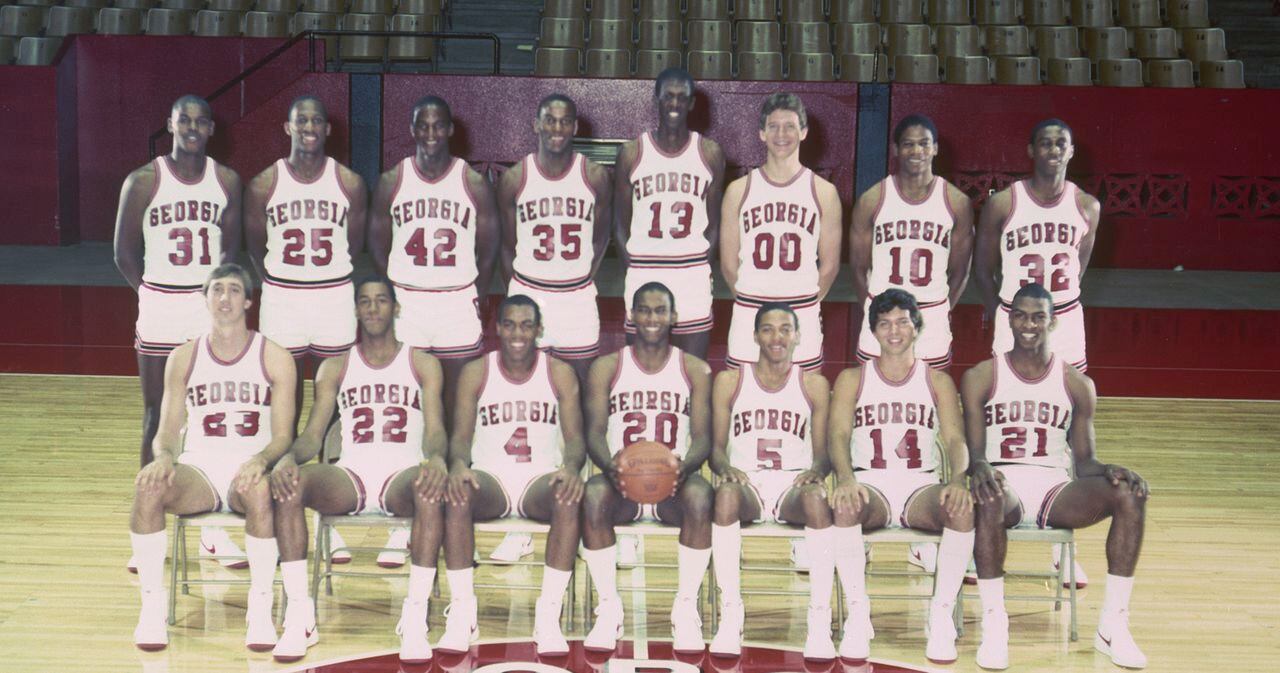 ATHENS — Lamar Heard, a captain on Georgia's 1983 Final Four men's basketball team, died Thursday evening. He was 55.
The cause of death was not immediately known. However, he had fallen ill suddenly earlier this month and had been hospitalized since in Atlanta, according to persons with knowledge of the situation. Heard's family is asking for privacy at this time.
A memorial service is scheduled for Saturday at 12 p.m. at Golden Memorial United Methodist Church in Douglasville, Ga.
Heard, a Cartersville native, was one of three captains on Georgia's 1982-83 team, the only one in school history to reach the national semifinals of the NCAA Tournament. He started all 34 games at forward and averaged 7.1 points and 6.6 rebounds per game. When he graduated, he left as the school's single-game, regular-season and career record holder for steals. A 6-5, forward, he played in 119 games from 1979-83. He set what were then school steals records for a single-game (six vs. Tennessee on Jan. 23, 1980), season (81 in 1982-83) and career (149). 
"Lamar was just a really good person," said former Georgia head coach Hugh Durham. "I remember how close Lamar was to his family, and I know they were really proud of him, not just because he played basketball at Georgia but because he was a solid individual." 
Heard was drafted by the San Antonio Spurs in the 10th round of the 1983 NBA Draft. He played professionally in Israel.
Heard had been residing in Atlanta and was a regular attendee for most of Georgia's letterman events.
"Lamar did so many things and so many things well," Durham said. "If we needed some to be point on the press, Lamar would be point on the press. If we needed someone to bring the ball up the floor, Lamar would bring the ball up the floor. If we needed someone to pass the ball, Lamar would pass the ball. He just did so many things. He was a coaches' player and in that I mean he did things that coaches would notice that maybe fans wouldn't be aware of. Lamar was a very good player, and he made the players around him much better as well. And as good as he was on the floor, he was even a better person off the floor." 
Heard, Terry Fair and Derrick Floyd were captains of Georgia's 1982-83 team.
"When Lamar stepped across the line, he was like the glue for our team, particularly that team his senior year," Durham said. "We had a lot of really good players on that team, and Lamar was one of them, but those other guys wouldn't have been as good as they were without Lamar on the floor and in the locker room. That's one of the things I'll always remember about him. If you ask anyone who was the stud rebounder on that team, just about everyone would think about Terry Fair. I think Terry had something like 225 rebounds and Lamar has 224. (Fair actually had 224 and Heard had 223). Terry Fair was a beast, but if Terry Fair was a beast, what was Lamar Heard?"
One of Heard's most outstanding performances came against No. 8 North Carolina in the "Elite Eight" round of the NCAA East Regional. Heard guarded Sam Perkins for most of the game and despite giving up four inches and 50 pounds to the Tar Heels' post player, held him to only one shot attempt in the first half in the Bulldogs' 82-77 victory.
UGA News
Next
UGA men's tennis knocks off Southern Cal in NCAA upset