Mark Fox and Greg McGarity on Fox's status as Georgia basketball coach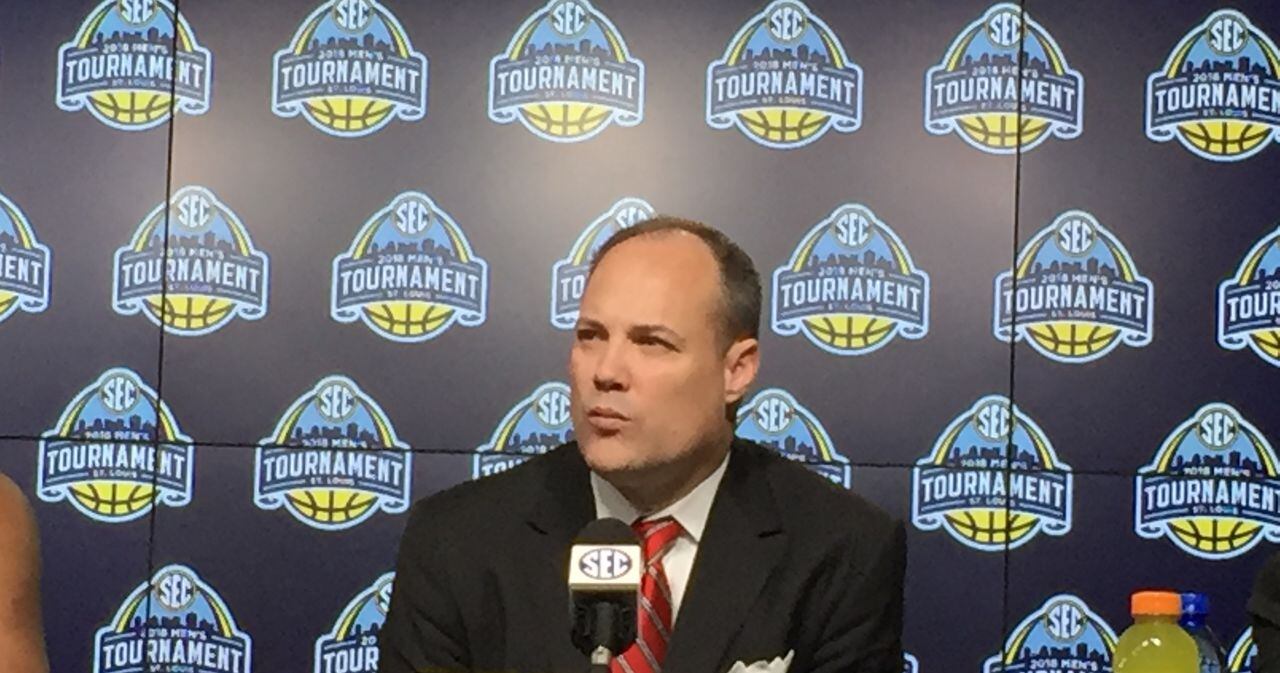 ST. LOUIS — The coming days could reveal whether Mark Fox is indeed done as the coach of the Georgia basketball program. The word was not coming in the immediate aftermath of Georgia bowing out to Kentucky in the SEC Tournament.
Fox's future has been the source of immense speculation, with Georgia enduring a disappointing season. The Bulldogs dropped to 18-14 with their 62-49 loss here on Friday in the quarterfinals.
Asked about his future at a postgame press conference, Fox claimed he hadn't thought about it. He was then asked if he expected to have some clarity before next week, when Georgia might be invited to the NIT.
"I'm sure that (athletics director) Greg (McGarity) and I will meet at some point, and have conversations about trying to improve and grow out program," Fox said. "I'm not sure when those conversations will occur. We'll let you know."
McGarity, who attended the postgame press conference and stood outside the locker room afterwards, also demurred when approached about Fox's status.
"I just haven't even thought about it," McGarity said.
Told a media member didn't quite believe that was true, McGarity responded, "This is not the right moment."
Georgia players also declined comment, with several saying that Fox told them not to talk about their coach's future.
"Coach asked me not to talk about that, so I'm not going to talk about that," said sophomore guard Tyree Crump, who had a team-high 17 points in Friday's loss.
This is Fox's ninth year as Georgia's coach. He has had five straight winning seasons, and six overall, but only made two NCAA Tournament appearances, going out in the first round both times.
Fox has two years remaining on his contract. Georgia would owe him $1.2 million if it fires him before the end of this month, according to a reading of his contract.
AJC columnist Mark Bradley contributed to this report. 
UGA News
Next
Georgia bows out to Kentucky in SEC Tournament