5 Tom Crean GIFs every Georgia fan must see
Welcome to Good Day, UGA, your one-stop shop for Georgia football news and takes. Check us out every weekday morning for everything you need to know about Georgia football, recruiting, basketball and more.
UGA basketball: Here's every Tom Crean GIF you'll ever need
It's officially official. Tom Crean is Georgia's new men's basketball coach. He'll ink a contract worth a reported $3.2 million per year over six years, according to Seth Emerson of DawgNation. (That's $1.2 million more per year than Mark Fox.) An introductory press conference will be held some time on Friday — a year to the day since he was fired by Indiana — so stay tuned to DawgNation for more on that.
I don't know if Crean can perennially take Georgia hoops to the NCAA Tournament as fans and the administration will expect, something no UGA men's basketball coach has ever done. (Tubby Smith doesn't count.) But I do know it will be a lot of fun to watch him try, because Crean is an absolute hoot to watch coach basketball.
Crean coaches with intensity and emotion. He also looks like a goober.  That combination has yielded plenty of interesting looks from the former Indiana Hoosiers coach, ranging from "Attempted Cool Dad" to "Furious Bird Hair" to "Did I Leave the Oven On?" Mix that with Indiana's national fan base and fervent following on the Internet, and you have college basketball's most efficient meme machine. Here's one you've probably seen floating around the internet over the last few years.
Tom Crean took the most Tom Crean photo Tom Crean has ever taken: http://t.co/5TP1LW1Rnk pic.twitter.com/E1EPc3GiWK

— SB Nation (@SBNation) February 20, 2015
But, as I alluded to, Crean contains multitudes. And as funny as that image is — as funny as any image of Crean is — it pales in comparison to the magic of a Tom Crean GIF. Like Kirby Smart, he's one of the few coaches in any sport who is fun to watch coach. Crean is constantly active on the sidelines, and his trademark facial expressions makes the perfect fodder for GIFs. And his years at Indiana, led to a veritable treasure trove of fantastic GIFs.
There will be more GIFS to come when Crean finally does return to the sideline, of course. But until then, save these on your computer for whenever you need a good Tom Crean GIF. Because those occasions are about to become much more frequent.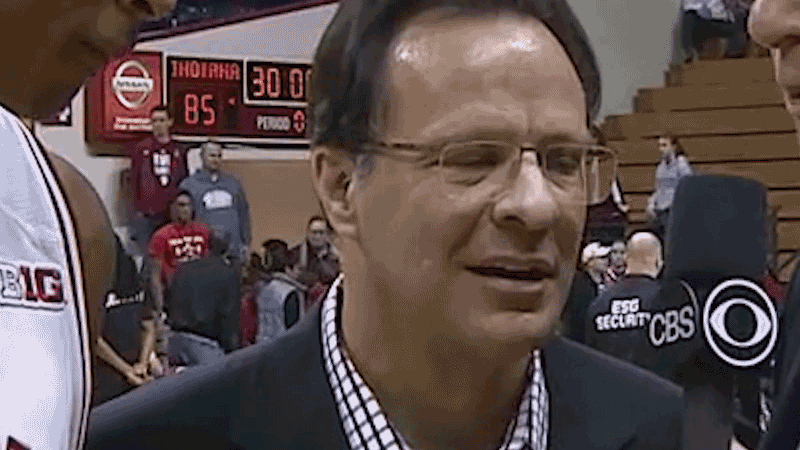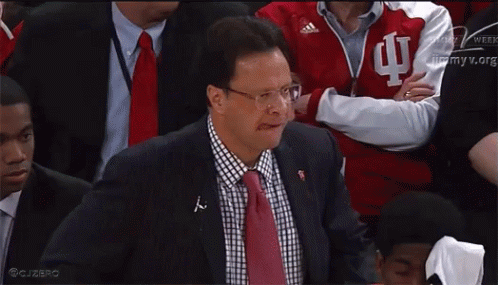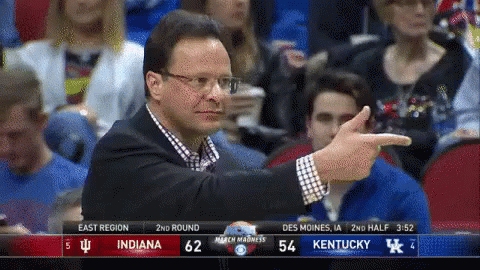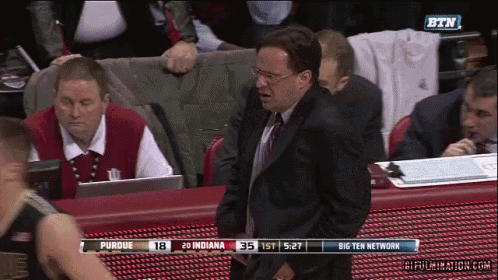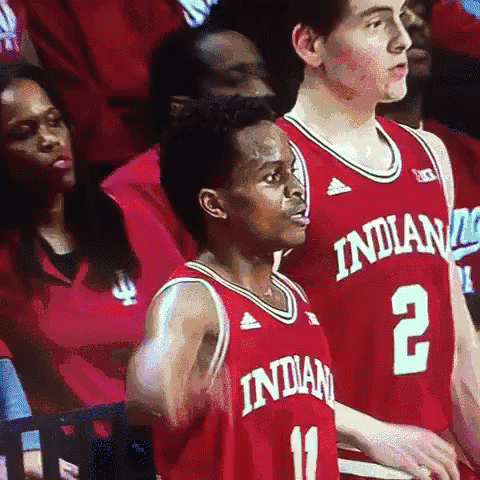 MORE: Want this roundup in your inbox every morning? Sign up here!
Is Mark Fox heading west?
If anyone cares, as expected, it seems that Mark Fox is going to land on his feet. Fox is reportedly in conversations with Colorado State to be the Rams' next coach. And Fort Collins would not be bereft of familiar faces from Fox's time in Athens. Former Georgia offensive coordinator Mike Bobo is Colorado State's football coach.
And that will probably be the last time for a while we make anything other than a passing mention of Fox. Arrivederci.
An embarrassment of riches
It's a Friday and I wasn't going to send you into the weekend with no talk about football. Not this close to spring practice.
For USA Today, the indispensable Paul Myerberg ran down the top spring storyline for every team in the SEC. For Georgia, he's looking forward to how a young, talented UGA backfield will stack up in the wake of the departures of Nick Chubb and Sony Michel. From Myerberg:
"What's the new running back rotation? Sony Michel and Nick Chubb are gone, taking with them to the NFL a combined 2,572 yards and 31 touchdowns as seniors. Back are D'Andre Swift (618 yards), Elijah Holyfield (293 yards) and Brian Herrien (265 yards). Added into the mix are a pair of five-star freshmen in James Cook and Zamir White. Maybe only Georgia could replace two stars and somehow get deeper at the position. But this spring will determine the pecking order, with Swift seemingly destined for the lead role but plenty of touches to go around for the rest of the rotation."
Dawgs on Twitter
— Bracketology Mr. Belvedere (@trillballins) March 16, 2018
Tom Crean Named Head Coach of @UGABasketball

>> https://t.co/KPW8o8p567 pic.twitter.com/2QjiJpejxm

— Georgia Bulldogs (@UGAAthletics) March 16, 2018
ATH 🚎 ➡️ATL ✈️ ➡️SLC
The #Dawgs have arrived in Utah! #ReflectGreatness pic.twitter.com/6qelvcvAQ4

— Georgia Gymnastics (@UGAGymnastics) March 15, 2018
Good dog
Did someone say "weekend?"
Dogs find out they are going for a ride in the car. pic.twitter.com/57YPsggFEf

— Adorable Dog (@Lifewithcutedog) March 15, 2018
Miss a previous edition of Good Day, UGA? Get caught up here.