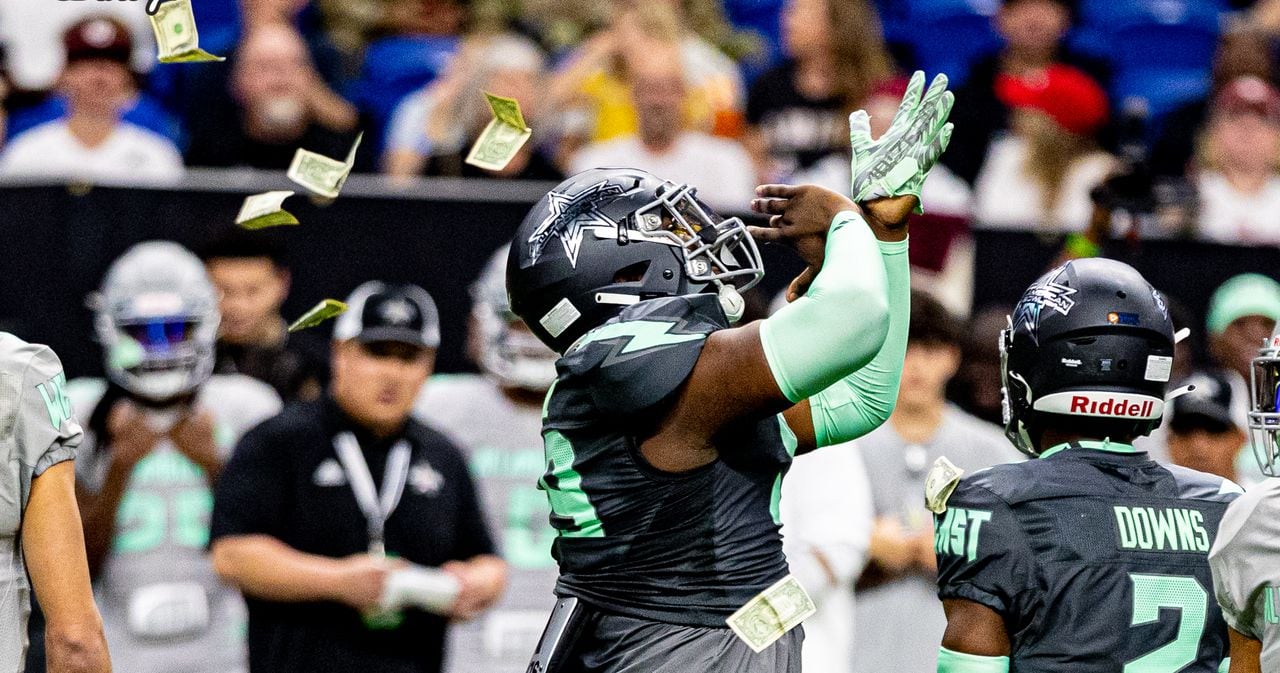 Jordan "Big Baby" Hall: The story behind his viral 'Money Drop' moment of the All-American Bowl
Want to attack every day with the latest Georgia football recruiting info? That's the Intel. This rep has the latest with 4-star DL signee Jordan "Big Baby" Hall. He's going to be quite the entertainer in Athens.
==========================================
SAN ANTONIO, Tex. - The genesis of this specific story, we probably can say, starts with a future Bulldog watching Mykel Williams make a few sacks this season for Georgia.
The impressive young freshman DE from Columbus does a move where he flicks his hands and makes a specific gesture after a big play.
It's actually called "running ya numbers up" around the Georgia defensive line room.
The visual intends for the money to fall off his hands and float down like confetti. We've all seen Williams spotlight that gesture of late with a few of his recent sacks.
Consider that to be the light bulb above the head for the bright idea Georgia All-American DL signee Jordan "Big Baby" Hall had yesterday at the 2023 All-American Bowl down in Texas.
Hall is already a 'Dawg and will be moving in this weekend after a successful rep-enhancing week out in Texas.
The 4-star DL is already close with Williams and several members of the 2022 class that play across the defensive line for Tray Scott at Georgia.
Hall went into the coach's office and around the locker room prior to the game. He collected enough dollars to make it happen. Then he stuffed them into his sock.
It was supposed to happen on the first sack. But that didn't work out. Alabama signee Keon Keeley came around the edge too fast.
"I really couldn't get there fast enough so it was straight," Hall said. "Yeah, the first play I made. Basically. I was going to throw up a bunch of ones."
Hall just did it himself. He crashed down through the line and made a tackle for loss on his own.
It goes back to what Williams does at Georgia.
"Mykel Williams," Jordan "Big Baby" Hall said. "That's his celebration after he gets a sack. I just wanted to pay tribute to him. He played in this game last year. Did well. The East team went out on top and that's all that matters."
Next
BREAKING: The nation's No. 2 junior safety Peyton Woodyard has made …