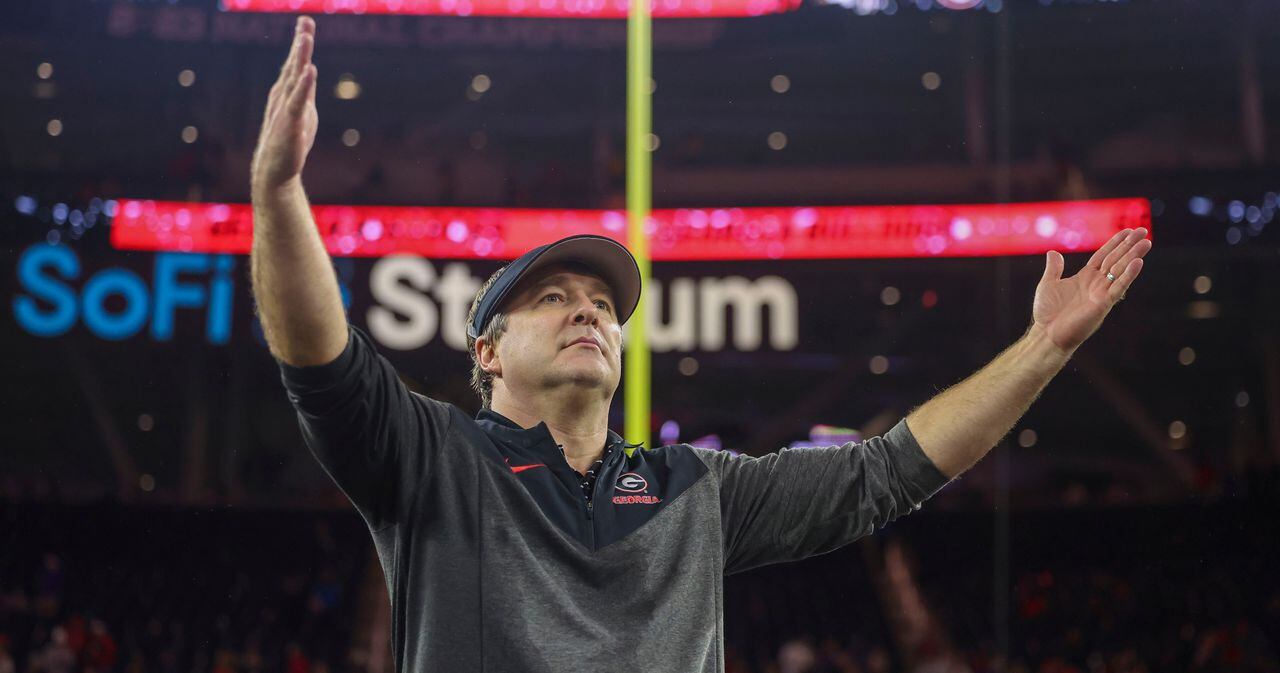 Column: Dylan Raiola commitment more evidence of Georgia's place atop college football
ATHENS — It was another day at the office for Georgia football on Monday when the Bulldogs landed a commitment from the No. 1-ranked player in the 2024 Class, Dylan Raiola.
It was expected, of course, because this is what Kirby Smart does and where the Bulldogs stand in the college football world.
Raiola's commitment symbolizes the confidence and trust Smart has earned by churning out consecutive national titles while producing more NFL Draft picks over the past three years (44) than any other program.
The 2023 Georgia quarterbacking duties likely belong to fourth-year junior Carson Beck and third-year sophomore Brock Vandagriff, with redshirt freshman Gunner Stockton No. 3 on the depth chart.
First-year offensive coordinator Mike Bobo likes to "throw the shit out of the ball," according to SEC all-time leading passer Aaron Murray, so scoreboard operators at UGA games figure to stay busy this season.
RELATED: Former Georgia QB shares how Bulldogs offense might look with Mike Bobo
At least, as busy as Smart wants them to be.
Georgia often turns to the ground game once in command, the better to keep the clock running and reduce the wear and tear on players by reducing snap counts.
Smart's roster management and efficiency are just a couple of the reasons why the Bulldogs are the only team of the BCS Era (post-1998) to win back-to-back national championships on the heels of back-to-back undefeated seasons.
Smart, of course, prefers to let his teams' pads do the talking.
Last week, however, time is allocated to allow for questions at the Regions Pro Am and Smart was asked how he plans to approach this season with a chance for Georgia to three-peat.
"Same was we did the other two," Smart replied, his seven-word response packing a ton of blood, sweat and tears along with a fluid master plan.
Smart has been told by NFL coaches and scouts his practices are faster and more productive than any others, and the pro football GMs and recruits like Raiola have taken note.
Georgia football's elite status has become the new normal.
Next
Explosive Georgia WR transfer Dominic Lovett loves Kirby Smart's …