Nation's No. 2 guard prospect Trey Hill continues to be a priority for UGA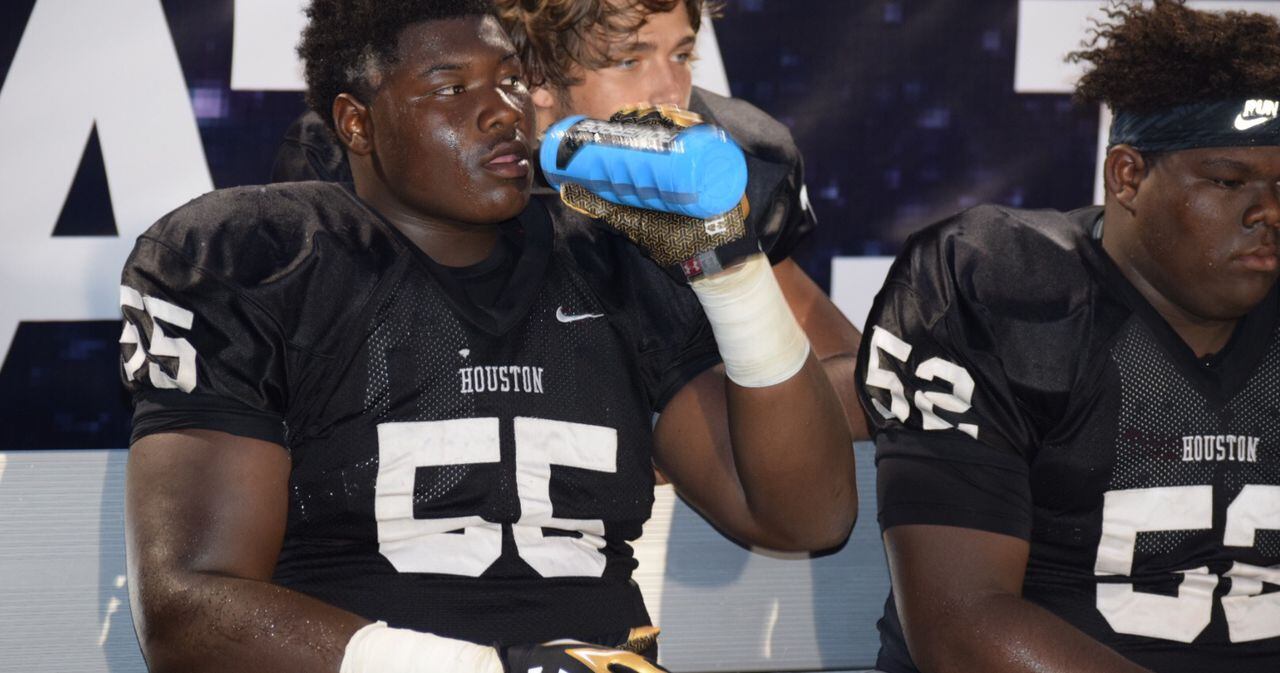 Want a daily lap through Georgia football recruiting? That's what the Intel will bring at least five days a week. We'll cover the news and which way this 4-star like Trey Hill might lean plus add some perspective to help fans figure out what it all means.
_______________________________________________
Jamaree Salyer says Georgia offensive line coach Sam Pittman calls him one of the team's two missing pieces for the program in the trenches.
Don't fault Pittman for putting a lot of weight on the bar. He's after a matching set.
Salyer rates as the nation's No. 1 offensive guard per the 247Sports Composite. The other missing piece is Middle Georgia mauler Trey Hill. Hill ranks as the nation No. 2 guard for 2018.
"Georgia is recruiting both of us super hard," Hill said. "Georgia tells me I am the missing piece at guard and center."
It seems playing time matters more than a position.
"I'm just trying to get on the field," Hill said. "Once I choose my school, I just want to find that opportunity to help my team."
Hill is in the evaluation stage of his recruiting. He's going to continue to check out top programs like Auburn, Clemson, Georgia and Florida State in terms of his decision.
That seems logical. He ranks as the nation's No. 43 overall prospect for 2018.
He discussed his options with DawgNation at length at the Opening Atlanta regional on Sunday afternoon. We'll get to those, but there's something else to consider when thinking about which school will eventually get the 6-foot-4, 335-pound U.S. Army All-American in their locker room for good.
A guess about his connection to current UGA freshman QB Jake Fromm is a sound choice. Fromm will roll up both sleeves and the legs of his britches to make sure the Bulldogs sign Hill.
But that's not it. Neither is the clear emphasis that Pittman has made in Hill's recruiting. This goes deeper than that. There's a reason why Hill felt so comfortable at UGA that he brought double-digit family members with him to Athens for a "Junior Day" visit that month.
Those two do speak a lot.
"Kirby and I are in a pretty good spot," Derrick Hill said. "We go back. He has my respect. I've never told anybody that except you just now. He's the same guy. The very same person now to me as he was back then at Valdosta State. The only difference is I don't wrestle with him anymore."
Derrick Hill said that Smart will always have his utmost respect.
"He's just one of those unique guys," Derrick Hill said "He's about his business. Always. But he's also going to have fun. I understand the workouts they are going through now. I went through the same things at Valdosta State. If Trey just so happens to choose to go there then I know he will get the right training that will take him to the next level and then the next level."
Hill and his another family member serve as mentors to the nation's No. 2 prospect at guard. Antwann Hill, another older sibling, was an All-State LB in 1996. That career was unfortunately cut short by a serious neck injury.
Next
Next Generation: The speed read on D'Andre Swift only requires two …