UGA's Kirby Smart makes final sales pitch to nation's No. 1 athlete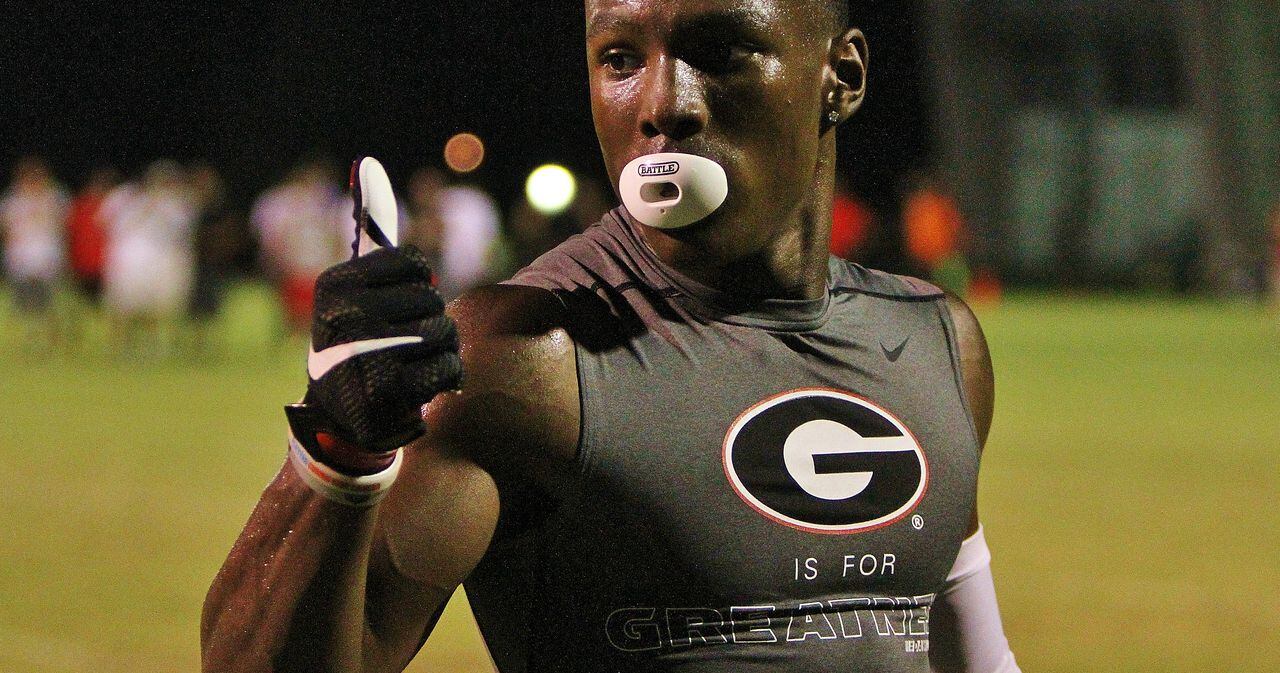 UGA's Kirby Smart threw his final sales pitch at the nation's No. 1-rated athlete on Thursday night.
Smart spent a few hours at the home of Mecole Hardman, the 5-star from Elbert County (Ga.) High School.
"He told me to come to play at Georgia, and have fun," Hardman said. "He's not going to stress out about my decision. He said the decision I make is mine, and he's not going to stress out, regardless of what I do. He'll support me."
Smart was accompanied by UGA's new defensive coordinator, Mel Tucker. What was their main message on behalf of the Bulldogs?
"They want me on defense, but they said I could do both sides," Hardman said. "They want to see if I can be one of those two-way players like Adoree Jackson (of USC) or Jabrill Peppers (of Michigan). I like that. That's what I want to do in college."
What did Hardman think of Tucker? "I love him. He's a great coach. He's really laid back. He knows what he's doing. I think he's going to be great for Georgia."
The 5-foot-10, 170-pound Hardman has a busy weekend ahead. He will report to Alabama on Saturday morning for his final official visit. While there, Hardman will get to visit with former UGA defensive coordinator Jeremy Pruitt, who now works in the same capacity for the Crimson Tide.
"It's not weird seeing Coach Pruitt not in Georgia colors," Hardman said with a laugh. "I think Alabama is where he wanted to be. I think he got his dream job being the defensive coordinator at Alabama. I think the Alabama colors look good on him. It's not really too weird."
On Monday, Hardman will likely meet with one of Tennessee's assistants, wide receivers coach Zach Azzanni. That's all that's left on the schedule before he leaves on Tuesday to play in the International Bowl high school all-star game for the week of the week in Texas.
UGA is considered the school to beat for Hardman, who lives around 45 minutes way from the Bulldogs' campus. He's rated as the nation's No. 1 athlete by the 247sports composite rankings.
UGA News