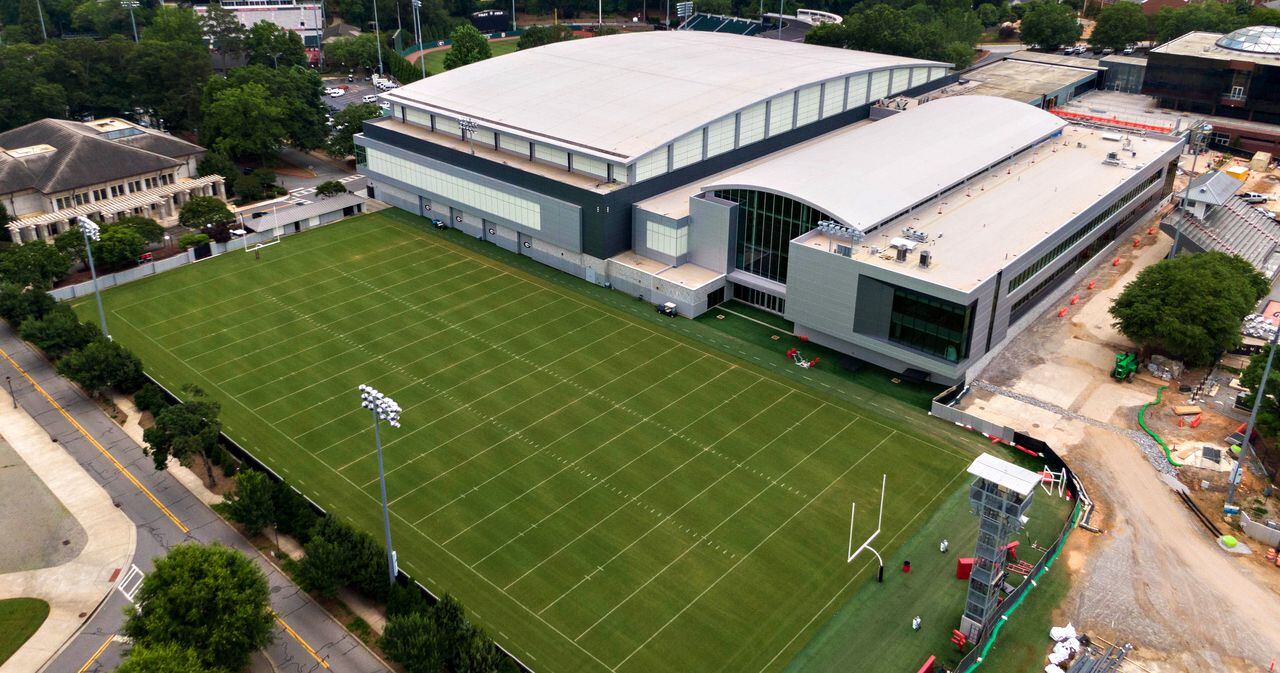 Georgia football facilities top elite recruits' rankings, 4 of top 6 from SEC
ATHENS — Kirby Smart has won back-to-back CFP Championships on the strength of his ability to evaluate, recruit and develop talent.
"We are built to sustain, not to be a one-hit wonder," Smart reminded a Georgia football following in Macon earlier this week. "How do you build to sustain? You coach and teach young men."
But the Bulldogs' head coach knows there's more to it than just his abilities to identify the talent -- he has to win the recruitment and then have the most elite facilities to train them in.
Still, Smart has made it clear that Georgia football is still not up to par with other SEC schools when it comes to field space, which makes for less efficiency at practice.
There are indications that football will one day take over the current track area, which could benefit from an overhaul and new stadium facility.
"There are a lot of things we continue to talk about," Smart said on his coaches show last season. "One of the toughest is field space — we're not able to operate on side-by-side fields. Right now, we're the only team in the SEC that has that (situation)."
The Bulldogs finished second to Alabama in the 2023 team recruiting rankings, per 247Sports, and were third in 2022, fourth in 2021 and first in 2020.
The past two recruiting classes have been aided by what elite recruits voted the most impressive football facilities in the nation.
RELATED: What Kirby said about quarterbacks this week, and approach in spring
Georgia received the most votes when 94 players at the All-American Bowl in San Antonio, Texas, were asked to name the school with the best facilities.
The Bulldogs are in their third offseason working within a new $80 million complex that features a restaurant serving steak and lobster and so-called "Lamborghini" leather seats in the locker room.
When Smart and his players talk about "eating off the floor" they certainly are not referring to their football facilities.
2. Oregon (12 votes)
3. Alabama (11 votes)
4. Clemson (8 votes)
5. LSU (6 votes)
6. Tennessee (5 votes)
Schools receiving four votes:
Miami
Auburn
Florida
Ohio State
Michigan
Texas
Schools receiving two votes:
Oklahoma
Texas A&M
Schools receiving one vote:
Michigan State
Florida State
South Carolina
North Carolina
UCLA
Penn State
Illinois
Maryland
Notre Dame
West Virginia
Cincinnati
Air Force
Washington State
Next
5 questions for Georgia football entering spring drills: Quarterbacks …