Georgia's unassuming defensive coordinator is a 'smooth guy'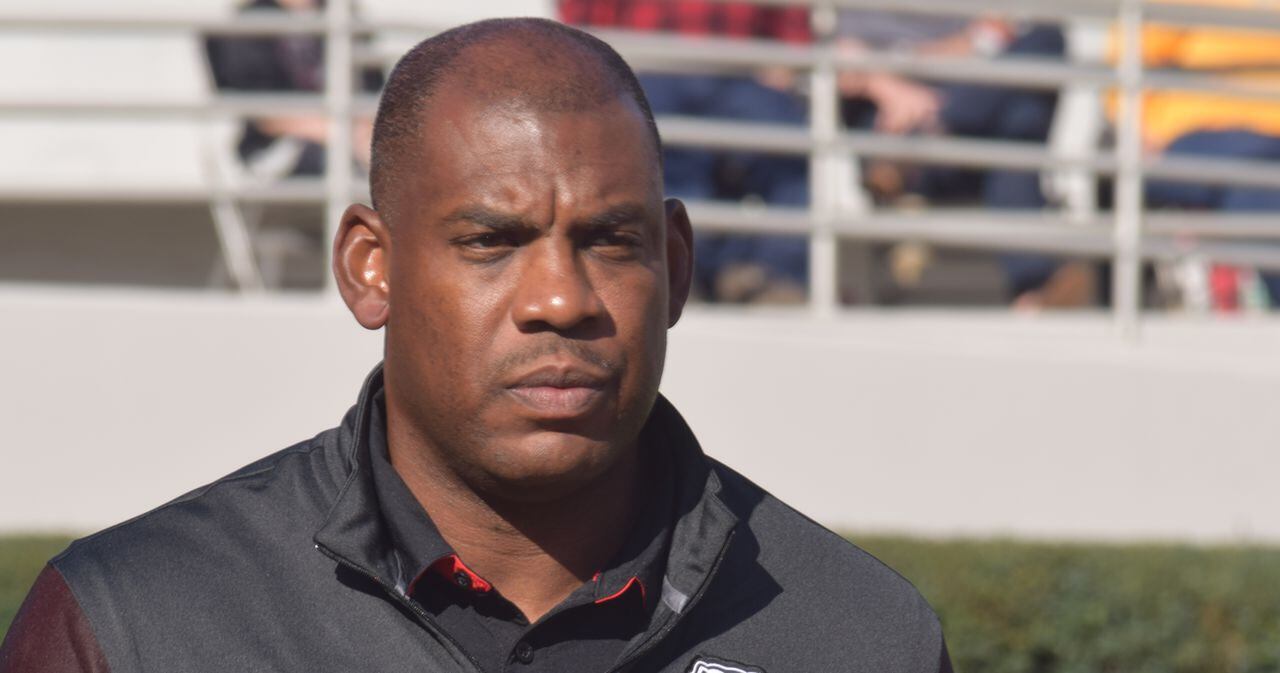 MEMPHIS, Tenn. — There were times this season, admits Davin Bellamy, that he got too emotional. And invariably it would be Mel Tucker, Georgia's defensive coordinator, who would take on the task of calming down his voluble outside linebacker.
Not by returning fire, but by gently and firmly pushing the right buttons.
"He's a smooth guy," Bellamy said. "So outside of football, I'm pretty sure the way he carries himself is with a lot of smoothness. That's kind of his coaching style too."
Tucker, who turns 45 next week, came to Athens earlier this year with the most impressive resume' on Georgia's new staff. He had been an NFL head coach, albeit on an interim basis. He had been a defensive coordinator for three separate NFL teams, and won national championships as an assistant at Ohio State and Alabama.
But Tucker hardly carried himself with any airs. At his first Georgia press conference, in August, he was all smiles and politeness, and the same went for his second presser, on Tuesday. There were no colorful quotes. There were also no references to his time in the NFL. There was no name dropping.
"We're still a work in progress," Tucker said of Georgia's defense. "Our guys played hard. They learned how to run towards the ball, and learned how to take the ball away. They play together."
Not exactly rousing stuff. But that's not Tucker's style.
He is easily Georgia's most unassuming defensive coordinator this decade, as Todd Grantham and Jeremy Pruitt had personalities as big as their nose tackles. But don't mistake Tucker's lack of flare for lack of personality. Or lack of effectiveness.
Georgia's defense was the strength of the team this year, and also showed improvement. Georgia, which had to replace almost everyone in the front seven, is ranked 16th nationally in total defense, down from seventh last year, but that was with only one senior starting most of the season.
"We've grown as a defense over the season," Tucker said.
But whose defense has it been? Does it belong to Tucker, who carries the title of defensive coordinator? Or to Kirby Smart, who came to Georgia this year after a long tenure as Alabama's defensive coordinator, and is hands-on during practice and gameplanning? And, for one game, was it Brian VanGorder, brought in as an adviser for the Georgia Tech game?
Tucker was asked Tuesday how the dynamic is between him and Smart.
"It's great," he said. "He's been doing this a long time and so have I. We see football the same way. He's very, very passionate about the game, hyper-competitive and so am I. So I think it's a really good relationship for our players because we work hand-in-hand, day in and day out to get the most out of our players.
"We have an excellent coaching staff and cooperation is the key. That's what we want to do each and every day."
Bellamy summed it up another way.
"We knew that coach Tucker was our defensive coordinator," he said. "But I think the best thing about this defense and how you've seen it grow towards the end of this year is, you know, it takes a village to raise a child, even though coach Tuck was a good coordinator, we all listened to all our coaches. It's never one person running the show."
It's not that Tucker doesn't yell: He yelled at freshman cornerback Mecole Hardman during Tuesday's practice for not running quick enough during a switch in drills.
But Tucker's background in the NFL – where you're dealing with older, more experienced players – may lead him to a more gentle, cerebral approach.
"He's a player's coach," Bellamy said. "But he also demands a lot of you. I know from a personal standpoint he's not really trying to grow you as a football player, he's trying to grow you as a man also. Me and coach Tuck, man, he's helped me out a lot this year."
Georgia's defense faces one of its toughest tests in the final game. TCU has the nation's 23rd-ranked offense, better than 11 of the other teams Georgia faced this season. (Missouri ranks 14th.) TCU will spread out its receivers and throw often against Georgia's secondary, which is more experienced and ranks 18th nationally, albeit down from first in the nation last year under Pruitt.
The trend line is good for Tucker's secondary: The final six opponents averaged just 125.3 yards through the air, compared to 248.5 the first half of the season. So what improved?
"Just playing together, and being sound fundamentally," Tucker said. "And understanding, hey you can't give up big plays if you want to be a great defense. And so just being sound and solid, playing together, communication, understanding the scheme. The guys have grown, and so it's a really fun group to coach."
UGA News
Next
What the huge DeAngelo Gibbs decision comes down to this week