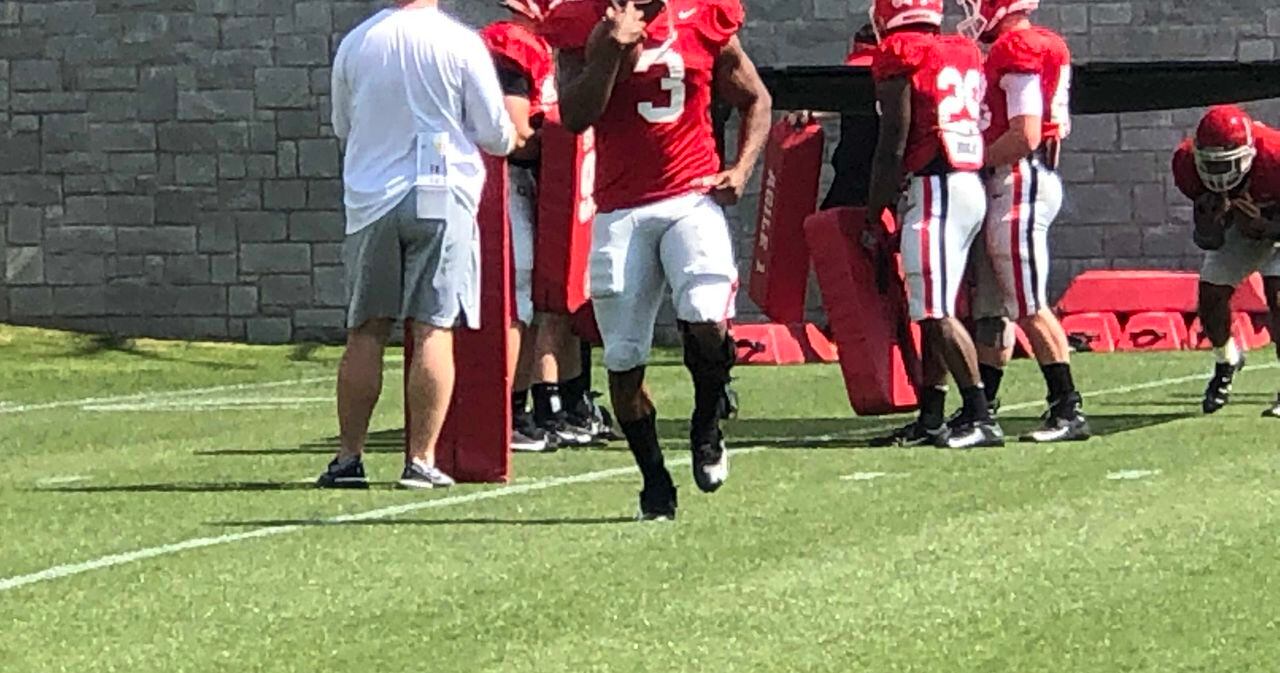 Georgia RB Zamir White looking swift, strong as he runs through full-pads practice
ATHENS —  Zamir White didn't look any different than any of the other 10 running backs working out with coach Dell McGee early in Saturday's practice.
The redshirt freshman known as Zeus was dressed in full pads, taking drill reps with the other backs and seemed to be moving quickly and without noticeable limitations as the Georgia Bulldogs conducted their sixth practice of the spring at Woodruff Practice Fields.
The only thing differentiating White from the other backs was the metal brace affixed to his left knee. Otherwise, one would never know he's sidelined for the entire spring. But based on Saturday's appearance, he's limited only for contact work.
That's an encouraging sign for the Bulldogs, who at this point can't be exactly sure what they'll get out of White in 2019. The former consensus No. 1 back in America was redshirted last year after suffering an ACL tear in his left knee while covering a punt during preseason camp last August. That injury came on the heels of a right ACL tear the previous November.
Junior D'Andre Swift is currently running first team in the backfield, followed senior Brian Herrien, sophomore James Cook and walkon junior Prather Hudson.
Georgia coach Kirby Smart urged caution at the outset of spring practice when he talked about White's recovery and how much he would be able to do between now and the Aug. 31 season opener at Vanderbilt.
"Zamir is coming back, doing really well, but he won't be doing spring practice other than doing some stuff on the side, doing some running," Smart said two weeks ago. "He's done a lot of off-season conditioning, but he won't be out there or cleared to go practice."
Based on Saturday's appearance, which came before he huge throng of family members, recruits and coaches attending this week's clinic, Zeus would appear to be ahead of that schedule.