Here are the jersey numbers for Georgia's early enrollees
Welcome to your one-stop shop for all the relevant Georgia football news and takes every Monday through Friday. Catch a beat runnin' like Randy Moss.
Crunching numbers
It may be silly, but I love me some jersey numbers. I'm among a group of people who believe that the number a player wears actually matters. It matters very little, but it matters. The number a player wears is associated with him for the rest of his life. (Can you imagine Herschel Walker in anything but the No. 34?) And, as someone who appreciates the aesthetics of sports, I think certain numbers look better for certain positions or players.
All this is brought up because spring practice started Tuesday, which means we got our first glimpse of the early enrollees' numbers, via Chip Towers of DawgNation. Considering many people believe this freshman class will be one for the Georgia history books, and a number of the early enrollees are pegged as some of the best players and leaders of said class, the numbers they wear could be associated with them for a long, long time.
So, instead of just listing the early enrollees in numerical order, I thought I would rank them, pretty much arbitrarily. These are all based on what numbers I think look good at different positions and the numbers I think will look cool on each player. So, feel free to disagree with me, because we'll all be correct.
6. D'Marcus Hayes, OT, No. 78 – What much is there to say about offensive line numbers? They're big?
5. Jeremiah Holloman, WR, No. 9 – Nine is a strange number. It looks weird on pretty much anyone who wears it. But it's memorable, especially on a wide receiver.
4. Deangelo Gibbs, DB, No. 8 – Gibbs is starting his Georgia career at defensive back, but some people want him to play offense as well since he was a fantastic receiver in high school. There's some symmetry there — like eight — and it's a number that'll work on either side of the ball.
3. Monty Rice, ILB, No. 32 – Thirty-two is a stout, strong number. Good for a middle linebacker.
2. Richard LeCounte III, DB, No. 2 – Unfortunately for LeCounte, Roquan Smith is already rocking the No. 3 — which looks great on him BTW — so we can't get an RL3 double-entendre nickname going. But No. 2 is always cool. LeCounte will wear it well.
1. Jake Fromm, QB, No. 11 – Aaron Murray wore the hell out of No. 11 and made it look good. Then, Greyson Lambert … just, kinda, wore it. Fromm has the chance to take No. 11 and get it back in the fans' good graces. If he turns out as good as many think he can be, Georgia will have nice QB legacy going with ol' one-one.
When you've waited months for spring practice …
And it finally arrives.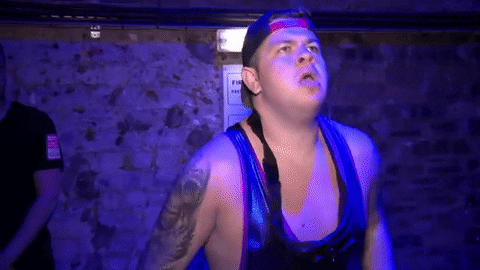 ICYMI+
Spring practice always settles into a banal routine at some point. But we have not hit that point yet. We're still in the "Oh, my God, football's back and there's so much to talk about" phase. And other than G-Day, there's no day in the spring with more football news than the first day of practice. So, instead of droning on about more numbers — which I promise you I could do all day — I'll just link to some of the best reporting and analysis from around the Georgia blogosphere:
Georgia baseball beats Kennesaw
Georgia baseball beat Kennesaw State, 9-6, in a rain-shortened game Tuesday in Kennesaw. Keegan McGovern was Georgia's best player on the night, going 4 for 4 and scoring three runs. Austin Biggar also knocked out his second homer of the season.
"I thought we swung the bats well tonight and we were able to put pressure on them right from the start. Keegan McGovern had a good night at the plate going 4 for 4," Georgia coach Scott Stricklin said. "Everybody in our lineup got on base and contributed, and seven different guys scored."
Georgia moves to 9-13 on the season. Next up for the Diamond Dogs is the SEC home opener against No. 16 Auburn on Friday.
Good dog
Yo, is that a dog or teddy bear?
CAN SOMEONE PLS BUY ME THIS DOG pic.twitter.com/ms93S9j7vT

— ?? (@silktae) March 21, 2017