Ladd McConkey, Georgia's leading wide receiver, announces his football plans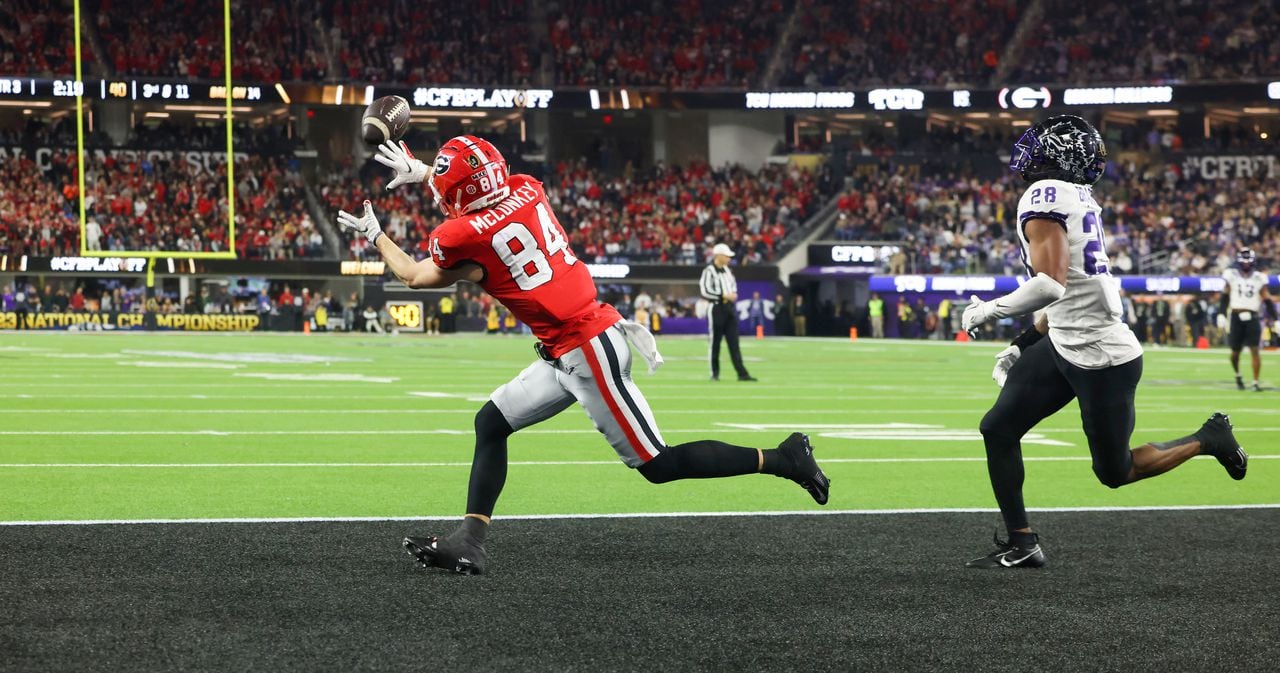 ATHENS — Georgia's top wide receiver will return for another season with the Bulldogs.
Ladd McConkey, whose 58 catches for 762 yards and 7 touchdowns were tops among wide receivers, did not declare himself eligible for the upcoming draft.
Team leader Kearis Jackson declared himself eligible for the NFL Draft earlier this week, and then fan-favorite Dominick Blaylock announced he was entering himself into the NCAA transfer portal.
RELATED: UGA fan-favorite Dominick Blaylock announces he's entering portal
Georgia is adding two key transfers in the forms of Dominic Lovett (Missouri) and Rara Thomas (Mississippi State).
Speed merchant Arian Smith has said he is returning, and veteran Marcus Rosemy-Jacksaint is expected to follow suit.
There have been questions about the future of A.D. Mitchell, who missed much of this season with an ankle injury before returning for the postseason.
Georgia is also adding talented incoming freshmen Tyler Williams, Anthony Evans and Yazeed Haynes to the receivers room.
UGA News
Next
Georgia's Stetson Bennett defends parade behavior in social media …