Sentell's Intel: Make plans to watch or attend Saturday's Grayson-IMG clash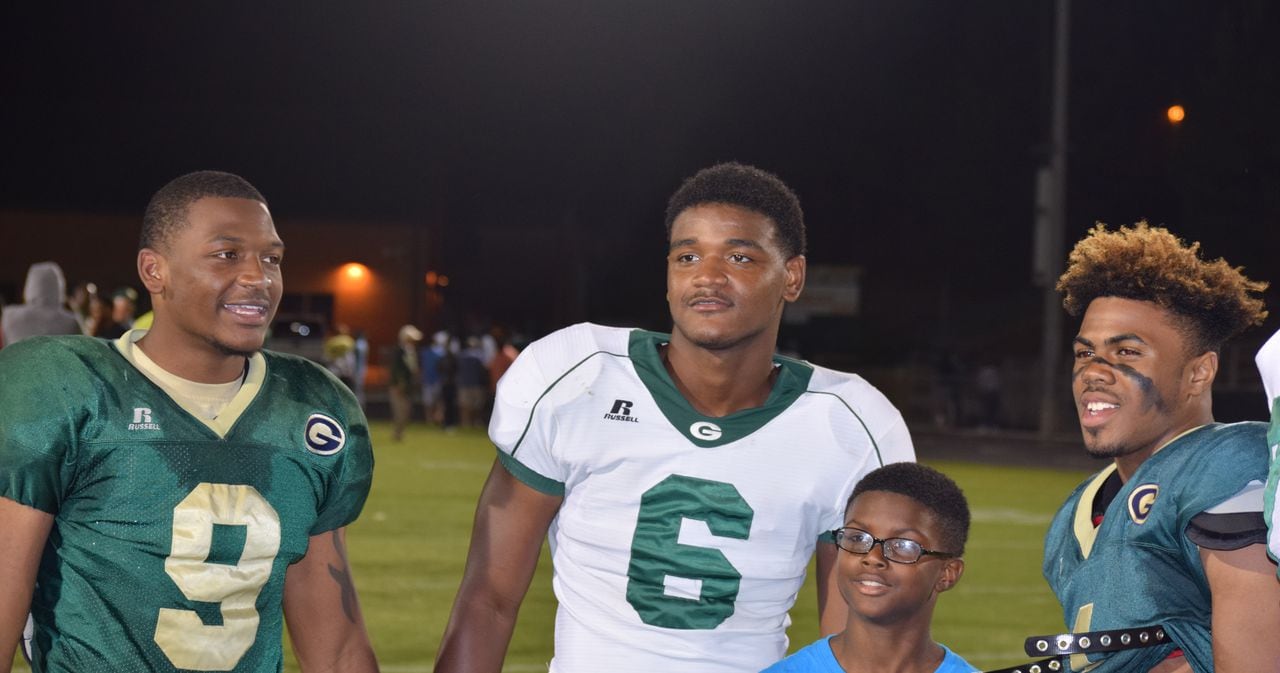 Want a daily lap through Georgia football recruiting? That's what the Intel will bring at least five days a week. We'll cover the news and which way this 4-star or that 5-star might be leaning and sprinkle in a dab of perspective to help folks figure out what it all means. 
____________________________________________________________________
There's a high school football game in Loganville, Ga., on Saturday night that is as big as it gets from the standpoints of talent, recruiting and the race for the mythical high school national title.
According to the USA Today Super 25 poll, this contest will pit No. 2 Grayson against the fourth-ranked IMG Ascenders out of Florida.
I never thought I'd witness a high school game with more than 25 Power 5 prospects on the field. But the number that will be on the field at Grayson for the IMG tilt should be at least 50.
"It is probably an unprecedented game in that regard," IMG Academy coach Kevin Wright said.
That's why it makes sense to see that 6 p.m. kickoff on ESPN2 on Saturday night. Let's check off a few bullet points about the clash:
Georgia offered 18 players from IMG with one text message earlier this year.
IMG has at least 30 players with Power 5 offers. That is probably a conservative estimate. Grayson has at least 20. That's not counting the Rams who likely will earn Football Bowl Subdivision (FBS) rides if no offers come from one of the Power 5 conferences.
Georgia DE commit Robert Beal transferred from Norcross to IMG for his senior season. Junior DT TK Chimedza and junior OL Curtis Dunlap, Jr. are also highly interested in the program.
Grayson senior linebacker Breon Dixon just de-committed from UGA. Senior defensive back DeAngelo Gibbs is one of the top recruiting targets left on Georgia's board for 2017. He likely will decide between Georgia and Tennessee.
Grayson four-star cornerback Jamyest Williams, an Athens native, will make his college commitment at 3 p.m. prior to the game. The major UGA target appears to be heading to South Carolina, but would be a major pickup if he stayed home.
IMG Academy has 19 seniors who have been rated with at least three stars by one of the major recruiting services.
Oddly, the game offers a chance from three Metro Atlanta standouts to have a homecoming game. Beal, Chimedza and Ohio State commitment Isaiah Pryor will play the biggest game of their lives in Gwinnett County but do so on the visiting team from an out-of-state powerhouse.
IMG is even more ironically viewed as the underdog according to those rankings and its status as the visiting team. If the Ascenders win, it will be biggest win in the history of the boarding school program.
Beal said a game of this magnitude was why he transferred to IMG.
"I just want to go out there and dominate," Beal said. "That's my number one goal. We want to dominate as a whole team."
The 4-star defensive end hopes to see about "20 or 30" of his close friends and family. He knows Grayson seniors Breon Dixon, Tony Gray and Jamyest Williams very well. Each one of those players made a similar transfer to play for the Rams.
"Grayson has a lot of athletes," he said. "They air the ball out pretty well so we just have to stop them early."
Wright felt the key matchup will be how often his IMG defensive line disrupts the Rams' offense. Grayson runs a hybrid scheme with Wing-T and Spread concepts that parallel Auburn University's attack.
Beal feels healthy playing the "Jack" position in IMG's 3-4 defense. Chimedza aims to just focus on his job despite an expected sellout crowd of 12,000 fans.
"I'm just playing it as any other game against a quality opponent and doing everything I can to help us get a win," Chimedza said, who has set aside up to 60 tickets for family and friends.
Wright was clearly impressed by the Rams on film.
"They put you in a lot of binds from a run-pass standpoint and put your defensive ends in a bind from an assignment-conflict standpoint," he said.
Wright didn't want to single out individual Grayson players because he didn't want to fire up others he might miss. But he still felt a need to commend the former UGA commitment at linebacker.
"Breon Dixon is everywhere," Wright said. "He really is that good at the linebacker level and in Grayson's '3-5' scheme he can come from a lot of different places."
He stressed the size of the Grayson offensive line and also pointed to Gibbs and Williams on defense.
"Jamyest Williams is as good an athlete as there is in the country," he said. "… And then (Gibbs) plays the middle of the field a lot of times. So if you hang the ball up in the air he is either going to make a play on it or he can put your receiver in the hospital."
Why IMG has become such a major force 
Pryor is rated as nation's No. 4 safety. He's been committed to Ohio State since his junior year at Archer High School in Lawrenceville, Ga. He felt this week's contest exemplifies why he transferred to IMG.
"I really just wanted to be part of something very special," he said. "I wanted to find one of the best schools to help me develop as a player. I felt like IMG was one of the best ways to do that."
That's what IMG stresses in its pitch to lure out-of-state standouts.
"You cannot take a play off at our practices and not get exposed," Wright said. "… You just have to compete here every single day the way you obviously would at the next level."
IMG stresses to their transfers that they will not play in games. They will play in events. This showdown certainly qualifies.
"If you are a high school kid, then it doesn't get much better," Wright said.
Beal turning heads at IMG so far
What's the scouting report on Beal? He had limited reps early in fall camp because of a couple of nagging injuries, but he's been as advertised beyond that. The IMG coach shared what he's seen so far from Georgia's second-highest rated commitment for 2017.
"He's got an unbelievable first step and runs like a receiver," Wright said. "He runs like a skill guy and yet he's powerful. Then he's a great technician so you see those things and the fact that every day he has to go against (4-star Notre Dame commit) Robert Hainsey at offensive tackle and (4-star guard) Curtis Dunlap Jr. and those guys. He's doing it against good people."
Wright didn't buy into the label that Beal is just a pass-rush specialist at this point of his career.
"He's as good against the run right now as he is against the pass," he said. "…He's had some nagging injuries so we have had to limit his reps, but he's a guy that you want in on the money downs. He's a third-down guy. When I say that, it doesn't matter if it's 3rd-and-2 or 3rd-and-8, you still better have him in on third down."
Dominating debut for another UGA commitment
Star rankings are often spot-on after some very smart football minds size up players in head-to-head competition on the exposure circuit.
Yet it is hard for even the best analyst to break down players they never see.
That seems to be the case with UGA commitment Deconte Wyatt. Wyatt has uncommon athleticism for a 295-pound defensive tackle, but he's only rated as a 3-star. Wyatt is the lowest-rated player among Georgia's 14 commitments for 2017.
He wasn't able to attend the exposure camps that typically spark early offers and lofty recruiting rankings early in high school.
Yet what he does on the field will matter more than any of those rankings.
Wyatt dominated in his season debut last week. According to GHSF Daily, the 6-foot-3 senior had 11 solo tackles, four assists, 4.5 sacks and six total stops behind the line.
He also blocked a punt, forced a fumble and netted a safety in a 6-2 loss to Forest Park.
Jeff Sentell covers UGA football and UGA recruiting for AJC.com and The Atlanta Journal-Constitution. Follow him on Twitter for the latest on who's on their way to play Between the Hedges. Unless otherwise indicated, player rankings and ratings are from the 247Sports Composite.
UGA News
Next
Sentell's Intel: Priority LB target Leonard Warner gets closer to...