Police investigate alleged marijuana use by 2 key UGA players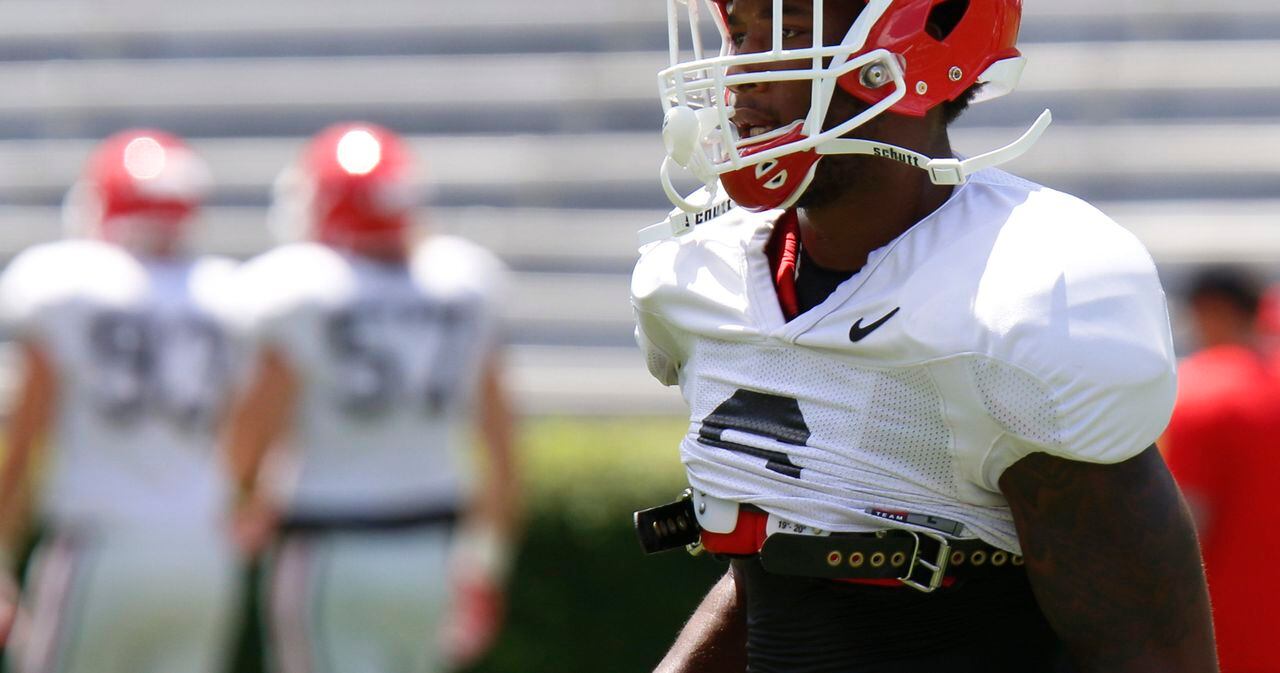 ATHENS — Police were called to the dorm room of two Georgia football players just hours after the Bulldogs' 17-16 loss to Vanderbilt Saturday. The reason? A resident assistant smelled pot.
Neither Natrez Patrick nor Roquan Smith — both starting inside linebackers — were arrested in the incident, which occurred at 9:14 p.m. Saturday. A search of Patrick's dorm room "produced no marijuana of testable quantity," according to police.
However, police said Patrick admitted to keeping marijuana in a hidden compartment built within a fake can of Arizona Strawberry Tea that was confiscated. Other discoveries police reported after securing a search warrant were a "green smoke buddy" (an air-filter device often used to masked the smell of marijuana when in use), tobacco gutted from Black N' Mild cigars, several lighters and rolled up towels pushed up against door cracks, according to the incident report.
It's the second run-in with police for Patrick involving marijuana. The sophomore from Atlanta was arrested a year ago along with former Georgia player  Chauncey Rivers for marijuana possession. He was suspended for one game for that infraction.
Patrick was also present but not charged when Rivers was arrested again for marijuana possession last December. Rivers eventually was dismissed from the team and is now playing for East Mississippi Community College in Scooba, Miss.
Patrick could be looking at a four-game suspension if UGA concludes he violated the athletic associations' student-athlete marijuana-use policy a second time.
Two months ago, Patrick told DawgNation how fortunate he felt to have not received a similar fate as his former teammate.
"I'm blessed for things to have worked out the way they did," Patrick said. "I'm looking forward. Not looking in the rear-view, straight ahead. So I'm ready to see what's to come."
Smith, a sophomore from Montezuma, has not previously been in trouble. He was listed in the report as a visitor to Patrick's room.
There is precedent for players being suspended despite not being arrested. Former defensive back Josh Harvey-Clemons was suspended for the first game of the 2013 season after admitting he had smoked marijuana. A second offense a year later resulted in a four-game suspension.
UGA, like all NCAA member institutions, can test its athletes to determine whether they've used drugs or alcohol. They periodically conduct random tests.
How Georgia chooses to discipline the players in this case could be critical to how the Bulldogs play on defense going forward. Patrick and Smith are both starters at inside linebacker and are the team's top two tacklers. Patrick leads the Bulldogs with 42 tackles and Smith is second with 39.
UGA officials have not yet responded to a request for comment.
The Bulldogs (4-3, 2-3 SEC) are off this Saturday but play Florida in Jacksonville on Oct. 29.
The incident took place in McWhorter Hall dormitory in the East Campus Village in the hours after Saturday's 17-16 loss to Vanderbilt. Police were called to the dorms by an R.A., who reported the strong odor of marijuana coming from the fourth floor of the door. Police then followed the odor until they reached the room occupied by Patrick and Smith.
Next
Georgia injury updates: Lamont Gaillard and Deandre Baker