G-Day analysis: UGA football defense (finally) gets better of offense
It took the entirety of spring football practice before the Georgia defense got the best of the offense, but it finally happened on G-Day.
It may have been #REDvsBLACK, but #DawgNation rides together.#CommitToTheG pic.twitter.com/00DzO2SBbz

— Georgia Football (@FootballUGA) April 23, 2017
It was a known fact that Kirby Smart didn't necessarily like where the defense was at throughout majority of the spring season, saying on multiple occasions that the offense was getting the better of the defense.
Smart also used the word complacent at times. This word has since stuck with defensive players like Lorenzo Carter who said just last week that being complacent is not how he wants to view Georgia's defense.
And while the narrative at spring practice this year has been pro-offense, the defense showed on G-Day, specifically in the first two quarters, that they could change the story when they needed to.
But how much of this has to do with the defense and how much has to do with the offensive line?
#REDvsBLACK #ATD pic.twitter.com/reBdDc4Mwa

— Georgia Football (@FootballUGA) April 22, 2017
Its been reported, the offensive line needs work but the fact can't be ignored that Jacob Eason was sacked five times. He was also 16-of-36 in pass attempts on a day that everyone knew was going to be a pass-heavy one.
So, who do we attribute these numbers to? The offense or the defense? Did the offense not perform well or did the defense over perform?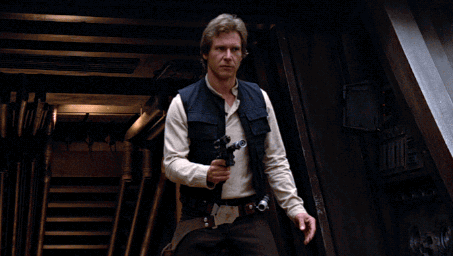 From the way Smart talked before G-Day it seems that it was the defense over performing, but Smart is a defensive guy – I don't know how much I believe that the defense really did as bad throughout spring practice as Smart let on.
But regardless, we can speculate one way or another, it really won't matter until we see the real deal in the fall.
Let's talk about Jake Fromm
We have to.
Okay, two things:
1. He looked good. Anyone will tell you that.
2. He still isn't Jacob Eason and, therefore, do not expect to see him as the starter come opening weekend.
Its nothing against Fromm, but it is the principle: Eason earned the starting spot last year and it is virtually his to give up.
While Eason's numbers weren't great by any means he still managed to end the afternoon with 311 yards and two touchdowns. Not too shabby considering his number of incompletions.
There is also, of course, the argument that Eason was going against the first string defense, which is the argument in itself. The solution would be to stick Fromm out there with the first team, but we didn't get that so what happened at G-Day is all we have to go off of.
Fromm's success lies in his consistency, which differs from Eason's weakness in inconsistency.
Fromm's stat line was exactly that – consistent, going 14-of-23 in the air with 277 passing yards and two touchdowns. He also showed his game management skills in the remaining few minutes, leading the Red team down the field in a well orchestrated two-minute drill.
The difference is Jake Fromm did this at G-Day against the second team defense. Jacob Eason did this, multiple times, throughout the 2016 season.Anyone remember Missouri? Dare I even bring mention to Tennessee? Had the last seven seconds of that game never happened and Georgia walked out of Sanford Stadium with that win, Eason's name would have become Georgia lore.
Eason is seasoned. Eason has proven it. Let's not jump on the Fromm bandwagon too soon.
While he looked pretty darn good, it was only G-Day after all.
Mic'd up:

Jake Fromm ?
Jacob Eason ⚫️

Take your pick. Wear your color. #REDvsBLACK pic.twitter.com/Cz3t0yHINp

— Georgia Football (@FootballUGA) April 21, 2017
Let's talk about Georgia baseball
Switched it up on you didn't I?
I don't know about anyone else but I'm not so sure there is anything from G-Day that has yet to be covered.
DawgNation has talked defense, offense, the quarterbacks, wide receivers, Kirby Smart, and even a late night arrest.
So lets talk about something else, shall we?
Onward we go to baseball.
The Bulldogs had a long day on Saturday after deciding to move the third game of the weekend series with Vanderbilt from Sunday to directly follow game two on Saturday. The move was due to inclement weather in the Athens area on Sunday.
It's a good thing because while I write this it is currently raining cats and dogs.
But back to baseball.
Georgia lost the series to the Commodores, but Chase Adkins gave the Bulldogs a fighting chance.
The argument could be made that in the second game of the series, and first game on Saturday, that Adkins was the best he has every been.
No, he didn't record any season-highs or career-bests, but he was one thing that the Georgia pitching staff needed: consistent.
(Look there's that word again)
The right-hander threw 102 total pitches through eight full innings of work on the mound. Adkins struck out six Commodores and allowed four runners to reach the base path.
And in a series where Vanderbilt outscored Georgia by a margin of 18-7 through three games, Adkins was exceptional.
If all of Georgia's pitchers could throw with the consistency of Adkins on Saturday, I would speculate that the Bulldogs could have had an above .500 season instead of sitting at 16-25 overall and 5-13 in conference play.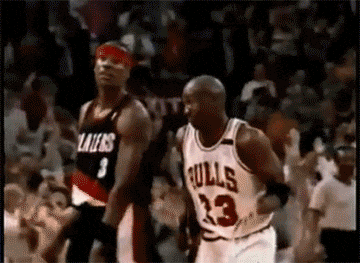 (Cy Brown returns on Wednesday.)