WATCH: Isaiah Wynn, John Atkins mic'd up for Georgia practice
Welcome to your one-stop shop for Georgia football news and takes every Monday through Friday.
Track: Pass the Mic | Artist: Beastie Boys | Album: Check Your Head
T-shirt
Have you ever wondered what Isaiah Wynn and John Atkins talk about during practice? It's pretty much just Migos and talking about how hot it is outside. "Yes, Lord."
Mic'd up – Take Your Pick

John Atkins: ?
Isaiah Wynn: ⚫️#REDvsBLACK / #CommitToTheG pic.twitter.com/qiea1cmjAT

— Georgia Football (@FootballUGA) April 14, 2017
Yante Maten declares, doesn't hire an agent
Georgia forward Yante Maten declared for the NBA draft, but that doesn't necessarily mean he's finished in Athens. The would-be rising senior hasn't hired an agent, leaving him with the option to return to UGA if he doesn't like where he is projected to go in the draft.
"I have always had the dream of playing in the NBA," Maten said in a statement released by Georgia hoops. "This is a chance for me to safely see where they project me."
Should Maten ultimately decide to leave, it will be a huge blow for Georgia basketball next season. The All-SEC forward is/was the best player on the team and was the best player on the floor in many games last season. But, in my opinion, Maten's best option is to come back. He seems unlikely to be drafted outside the mid-to-late second round, or he'll be undrafted. If he adds some consistent range and plays more as a stretch 4 next season, though, that would fortify his game and make him more viable for the NBA.
But if the man wants to go, then the man wants to go. If he does ultimately decide to make the jump, I'll wish him well and remember his time in Athens fondly. The Dawgs didn't win much when he was in Athens, but he was a damn fine player and a helluva lot of fun to watch.
Yante Maten's dunk landed at #2 on #SCtop10! Remind you of anyone? @FlightLeslie23 pic.twitter.com/FohMFvOy8c

— Georgia Basketball (@UGABasketball) March 17, 2016
Gymdogs ready to compete for NCAA title
UGA gymnastics begins its NCAA Tournament journey Friday night in the semifinals in St. Louis. The Gymdogs will compete in the second semifinal session at 8 p.m. ET, which will be televised by ESPNU, then switch to ESPN proper at 9 p.m ET. (You can also stream the entire competition right here.)
Should Georgia finish in the top 3 of its session, the Gymdogs will advance to compete for a title in the Super Six on Saturday at 9 p.m.
"We're obviously really excited to be moving on to the championship," Georgia coach Danna Durante said. "I'm really proud of our team. I'm excited that we just kept clicking and excited for this team. It's been a long year for us with injuries and illness, and we just keep coming back and keep bouncing back."
From one arch to another, we're ready for #NCAAgym in St. Louis! #AsOne #GoDawgs pic.twitter.com/gnf9RnR25b

— Georgia Gymdogs (@UGAGymnastics) April 13, 2017
It's title time for Georgia equestrian
By the time you read this, Georgia equestrian will already be competing in the NCEA National Championship in Waco, Texas. (Watch here and follow along with the stats here.) Should the Bulldogs win Friday, they'll compete on Saturday for the title, which would be the seventh national championship in team history.
"We're all very excited and extremely prepared for this exciting week at nationals," Georgia coach Meghan Boenig said. "The team has been working so hard and have not taken their feet off the gas since winning the SEC Championship; they're hungry for more."
It's Nationals Week!

& we feel the fire ? pic.twitter.com/KGIecGBUN0

— Georgia Equestrian (@UGAEquestrian) April 12, 2017
It's Friday
Share one with a friend tonight.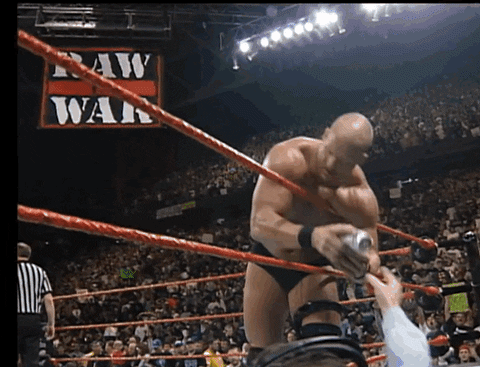 ICYMI
Good dog
Let this picture bless your weekend.
This is Wiggles. She would like you to spot her. Probably won't need your help but just in case. 13/10 powerful as h*ck pic.twitter.com/2d370P0OEg

— WeRateDogs™ (@dog_rates) April 13, 2017