As Brock Bowers returns to California, a look back at how Georgia football won his 'tough' recruitment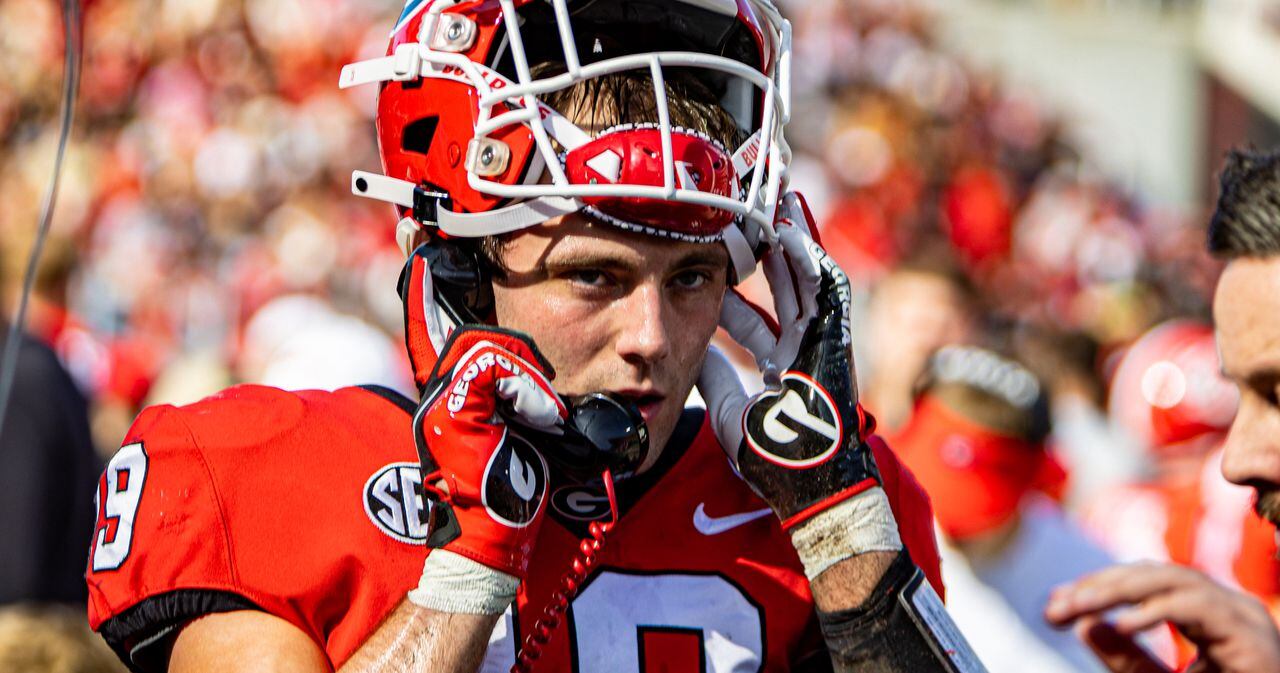 For all that Brock Bowers has already accomplished in his Georgia career, this upcoming national championship game will be a first for him. He'll be back playing a football game in his home state for the first time since he was a junior at Napa High School in Napa, Calif.
While Los Angeles is certainly a long way from Bowers' wine country home, it's nothing compared to the distance between Napa and Athens, where Bowers now resides.
Fortunately for Georgia, the Bulldogs began recruiting Bowers early. He wasn't some late find in the class, as Hartley first offered Bowers a scholarship in 2019. And that bit of early-work paid huge dividends for Hartley in the long run.
"I am big on building relationships and getting to know these kids at their core," Hartley said. "Luckily, we were able to go out and see him before things shut down. When you have that, it was tough from a communication standpoint. But once you saw him, you knew he was legit."
Bowers was also able to take a visit to Georgia in January of 2020. It was one of his final school visits before recruiting came to a halt, as official and unofficial visits were not permitted from early March 2020 through May of 2021.
"I made a little trip out there for a junior day thing in the spring," Bowers said. "I just liked Athens. I just wanted to come back."
Related: Brock Bowers: Nation's No. 3 TE feels 'Athens is different' after his latest visit
Despite the lack of real recruiting visits, Bowers did make one more trip with his family to Athens in July of 2020. It gave him a chance to see the campus, even if he couldn't have that much-needed face-to-face interaction with Hartley or Kirby Smart.
A little after that second visit that took place in the throws of the pandemic, Bowers had enough of an idea of where he wanted to go. He committed to Georgia in August of 2020.
Bowers didn't get a chance to show what he could do on a football field that fall, but coaches were consistently blown away by videos Bowers would send in of him working out.
He was already locked into Georgia at that point and the Bulldogs were glad to have him. At that point in time, Georgia didn't have a great reputation for using its tight ends as no tight end under Kirby Smart had finished with more than 500 receiving yards in a season.
Offensive coordinator Todd Monken had yet to coach a game at Georgia when Bowers committed. Any plans were simple projections, much like Bowers himself.
"If you can help the team, you can play. We'll find a spot for you," Bowers said of what the coaching staff told him during his recruitment. "So that helped my confidence with the decision."
Bowers has already re-written the record books at Georgia and is on his way to possibly winning a second-straight national championship. He's gone from an unknown prospect from Napa to one of the best players in college football.
UGA News
Next
Duce Robinson: What's up next for the priority 5-star Georgia …