Health of LBs could be crucial to UGA's Liberty Bowl chances
Welcome to your one-stop shop for all the relevant UGA football news and takes every Monday through Friday. In today's edition, we look at the health of Georgia's inside linebackers and the problems that could arise if a few of the players at that position aren't fit. Long-distance information give me Memphis, Tenn.
LB injuries could make Dawgs more vulnerable vs. TCU rushing attack
Georgia's biggest strength in 2016 was its run defense. While the offense struggled to finish drives, the secondary gave up the occasional deep pass and the front seven failed to get much pressure on opposing QBs all season, the run defense was solid and steady. By season's end, UGA ranked 34th nationally in run defense, allowing 141 yards per game and 3.93 yards per carry. The success stopping the run was largely built on the strength of Georgia's inside linebackers, arguably the top unit on the team. Any defensive success against TCU in the Liberty Bowl will also likely depend largely on the performance of the inside linebackers. So, the news of injury situation at the position should be disconcerting to UGA fans.
Two of Georgia's top three inside linebackers are among the wounded. Natrez Patrick — who was tied with Roquan Smith for the team lead in tackles through the Kentucky game — missed the final three games of the regular season with a shoulder injury. Reggie Carter, the starter alongside Smith in Patrick's absence, hyperextended his knee during bowl practice in Athens. Both players were practicing on Monday in Memphis, and Kirby Smart seemed optimistic about their chances of playing in the game.
Patrick and Carter being fit could be crucial to Georgia's chances of victory in the Liberty Bowl. With an error-prone passing offense, TCU relies on its ground game to put up points. Kyle Hicks has less than 1,000 yards this season, but he has the ability to make long runs if he can get into space. And although QB Kenny Hill may be an interception machine, he has some solid wheels, running for more than 500 yards and 9 touchdowns this season. It's the inside linebackers who will be charged with keeping an eye on him and making sure he doesn't make many plays with his legs.
If UGA's linebackers are fully fit, TCU's run game shouldn't pose a big threat. Smith is one of the best players in the SEC at stuffing out runs, and Patrick, who hasn't built the same reputation as Smith this season because of his late-season injury, isn't too far behind. The issue comes if they aren't fully fit. Hicks and Hill both thrive on the run when they find space in the split-second after it opens, leaving opponents in the dust before they ever have a chance to get close. In a situation such as that, a half-step may be all that stands between a short gain, first down or touchdown.
This may seem like I'm picking nits, but this is something that could really have a bearing on the game. I've been looking at this matchup for the last month, and there is barely anything separating these two teams. There's a reason UGA is favored by just a point and S&P+ has it as a touchdown game. These teams are evenly matched as hell. Something small is going to be a difference maker in this game. Considering the relative strengths of UGA's run defense and TCU's run offense, the health of Georgia's linebackers could be that separation.
Shakeup on the O-line
Tyler "Wine Mixer" Catalina has not covered himself in glory in his lone season in Athens. The graduate transfer came to Georgia from Rhode Island for one season at a major program. UGA had a huge hole at the position and needed someone to fill it. Catalina did that and struggled mightily at times. He started all 12 games this season, but that streak looks like it might be over in his final game as a Bulldog. After suffering an injury earlier in bowl practice, Catalina is now running with the second unit.
It still seems uncertain whether this means Catalina will or won't start in the Liberty Bowl, but, in my mind, it makes the most sense to just be done with Catalina as a starter. He was only ever marginally better than backup Isaiah Wynn, so it makes more sense to start Wynn and begin preparing for the future. Catalina was far from great during his time as starter, but I hate to think what it would have been like had he not been here. Every program needs players like him. Although he wasn't spectacular, he played a role this year, so kudos to him.
When you're in a post-Christmas food coma
Then realize it's finally bowl week.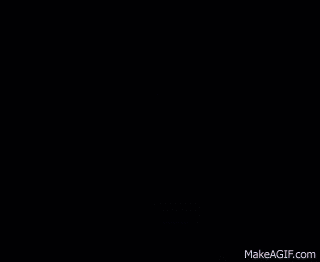 ICYMI
Good dog
No, you're crying.
he surprised his dog on his way back from deployment?  pic.twitter.com/RAKnZ1m0Nt

— FREDDY (@FreddyAmazin) December 26, 2016