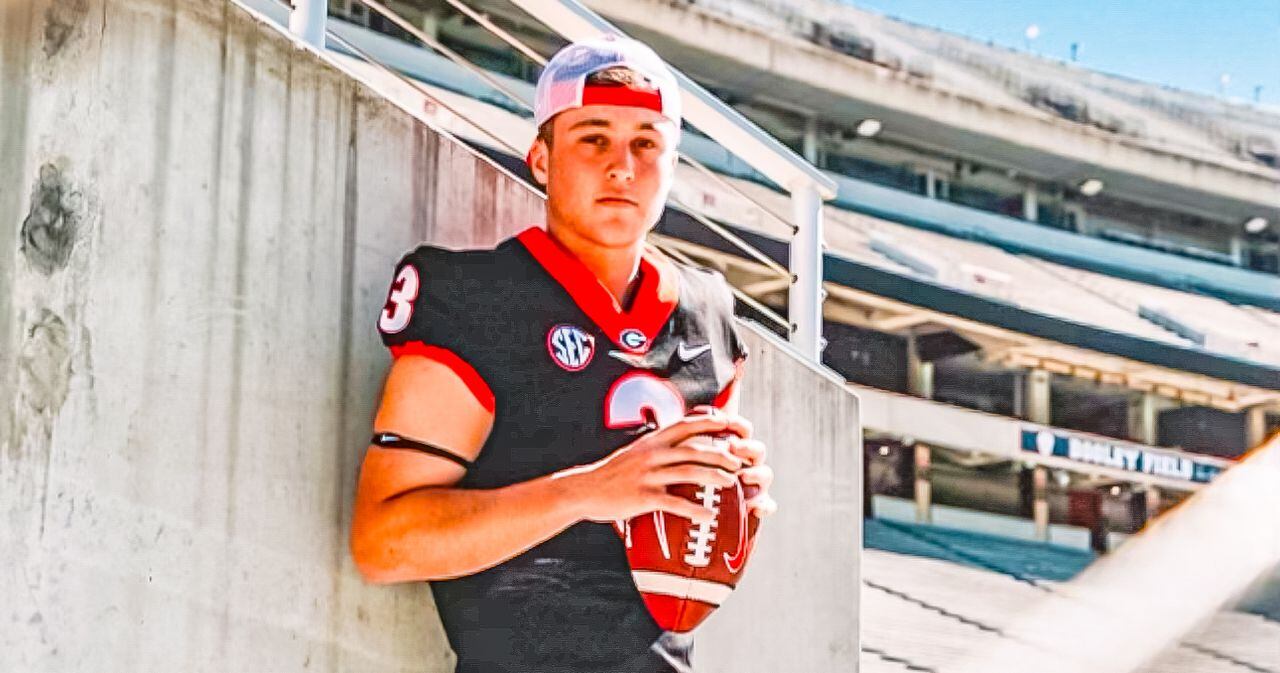 Ryan Puglisi: Georgia football fans should pay close attention to his unwavering commitment to the 'Dawgs
Want to attack every day with the latest Georgia football recruiting info? That's the Intel. This rep has the latest with 4-star QB Ryan Puglisi. He ranks as the nation's No. 12 QB and the No. 132 overall prospect for 2024 on the 247Sports Composite ratings. On3.com lists him at No. 12 and No. 149 on its Industry Ranking.
==========================================
If I'm being honest here, I couldn't help but feel for Ryan Puglisi this week after the Dylan Raiola commitment.
When 5-star QB Dylan Raiola shared his news, it felt as if Puglisi just committed.
Or that he had to recommit to everyone.
Puglisi likely had as many people reaching out for comment as when he made his verbal pledge to the 'Dawgs last October. He was, I'm sure, gracious and professional in answering every request.
The news there was no news. Same as it was last October.
Same as it was in January. Same as it was back in April with this in-depth DawgNation conversation below.
The narrative here feels like someone calling up Waffle House every morning to ask if they still sell waffles.
Just to be sure.
"Nothing changes from what I have been saying for the past few months," Puglisi said on Monday.
It will be that way until he signs.
It helped because he wasn't blindsided by the news. While those in the know felt the Raiola news was coming for the past few months, the Georgia staff was very transparent with what it was trying to do. Mike Bobo has always been an excellent communicator/recruiter on the trail.
The 'Dawgs didn't sign a QB prospect in the 2023 cycle. They have only signed two (Gunner Stockton and Brock Vandagriff) over the past three years. UGA has not accepted a transfer portal QB either.
They needed to get two in this cycle, but Georgia made sure Puglisi knew Raiola was the target.
"UGA was really open with me," Puglisi said this week. "Told me everything that has happened will happen. Nothing has been a surprise."
Did you know the weekly DawgNation.com "Before the Hedges" program is available as an Apple podcast? Click to check it out and download it.
The Ryan Puglisi story: Just how rare are two elite QBs in the same class?
The nature of being a reporter in the college recruiting sphere would be that folks are expected to call him. To kick the tires on his commitment level. That story is expected.
It wasn't just reporters with jobs to do and reactionary stories to write. I'm sure that the interest level from college recruiters from other teams has picked up this week, too.
Next
Georgia football recruiting: Huge weekend visit list means closing …