If they played next season, could Georgia beat Alabama?
Welcome to your one-stop shop for all the relevant Georgia football news and takes every Monday through Friday.
Would Georgia stand a chance against Bama?
Ask just about any pundit or talking head who the SEC East favorite is next year and the large majority will tell you Georgia. In an incredibly weak division, the Bulldogs seem to be the only team with anything going for them. They bring back their starting QB and the best tailback tandem in America, as well as 10 starters on defense. No other team in the East has close to that much talent coming back.
So, if we are working on the assumption that Georgia should win the SEC East, we must also work on the assumption that Georgia will have to face three-time reigning SEC champion Alabama next season. The minimum goal in Kirby Smart's second season will be that SEC East crown, but if that is achieved, the next question will be how well do the Dawgs stack up to the Tide.
(And before anyone says it, I know we're getting way ahead of ourselves here. But what is the offseason good for if not getting way ahead of ourselves.)
Edward Aschoff of ESPN is doing a fun little project right now called "Chasing Alabama." He's going through the teams in SEC East and breaking down what each team would need to achieve to overcome the 'Bama juggernaut. Wednesday was Georgia's turn at the plate.
One thing Aschoff notes is that most teams who have beaten 'Bama have done so with a dual-threat QB and a spread offense, neither of which Georgia has. Which means the Bulldogs would have to utilize the LSU method and play lights out on defense.
"Georgia's defense got to quarterbacks much better in 2016 compared to 2015 with 29 sacks to 21 sacks, but the Bulldogs' play in opposing backfields could be a lot better," Aschoff wrote. "They only had 62 tackles for loss, which was 14 fewer than the year before. Still, this is a defense built in the image of what Kirby Smart worked with at Alabama."
One thing Georgia would have to do in this scenario against 'Bama — and really something it needs to do better in general next season — is create more chaos on defense. Georgia's front seven has received some serious hype this offseason for the way it finished the season. But as you can see from the numbers Aschoff provided above, that's really based on projection because there wasn't a ton of production, especially to begin the season.
Take HAVOC for instance, a metric that measures the amount of chaos a defense creates by taking a 'team's total tackles for loss, passes defensed and forced fumbles divided by total plays.' The Bulldogs were average at best in HAVOC last season, finishing 59th in the nation with 15.9 percent. But most of that was drawn from the secondary, which had a HAVOC of 7.4 percent, 30th nationally. The front seven only had 8.4 percent for 78th in the country. Put simply, the line and linebackers need more tackles for loss and forced fumbles to keep an offense as good as 'Bama's on its toes.
But that's just stopping the Tide offense. Moving the football, specifically through the air, is another matter. "In Alabama's last five losses, teams have averaged 323.2 passing yards and have thrown 15 touchdowns to just 2 interceptions," Aschoff noted. Jacob Eason has only passed for more than 300 yards twice in his young career and has a gaggle of unproven and, until further notice, unreliable receivers around him. While in most games Georgia should focus on its stacked backfield, Nick Saban specializes at shutting down the run, which is why the only way an offense ever beats him is through the air.
So, if the Bulldogs were to beat Alabama next season, they would either need the passing game to improve leaps and bounds over this year or have Eason and a few of his receivers have the game of their lives. The offensive line would also have to improve drastically. Because if it's close to the level of line play Georgia had in 2016, the Tide would tear it to shreds.
With all that being said, no, I don't think Georgia could beat Alabama in 2017. But if the Bulldogs can simply win the East and make the matchup a reality, it'll be a helluva step in the right direction.
Do or die for UGA hoops
Georgia basketball has played a lot of games this season that felt like they were must win in regards to receiving a bid in the NCAA Tournament. But now we have undoubtedly reached that stage. The Dawgs play Tennessee at 1 p.m. Thursday in Nashville. They'll need at the absolute minimum a win against the Vols to make March Madness and probably a big upset against Kentucky as well. But a loss this afternoon would be all she wrote, rendering the Dawgs NIT bound.
Wheels up to Nashville, TN!

The Dawgs tip off Thursday at 1pm ET vs Tennessee on the @SECNetwork. It's tourney time! #GoDawgs pic.twitter.com/cCZK1ychJ6

— Georgia Basketball (@UGABasketball) March 7, 2017
There's a lot news floating around Georgia basketball right now. Yante Maten has been cleared to play, which should improve Georgia's prospects of beating Tennessee exponentially. But, more distractingly, rumors and reports continue to swirl about whether Mark Fox will still be in Athens after this season. The players have reportedly been assured that Fox will be back next season, but the questions are sure to persist into the offseason if Georgia flames out of the tourney on Thursday.
One way Fox can shake off the rumors is by winning. The Dawgs beat the Vols by just a point earlier this season, so a win with a sizable margin of victory would be a nice improvement. It would also get the fans pumped for a showdown with the Wildcats, whom Georgia played close twice this season. Considering John Calipari doesn't give a damn about conference tourneys, the Dawgs might actually have a shot.
First thing's first, though: Beat the Vols. You can watch the game at 1 p.m. on the SEC Network.
Diamond Dogs split with Xavier
Georgia baseball (6-7) finished 1-1 against Xavier on Wednesday. The Bulldogs lost the first game, which began on Tuesday but was suspended because of rain, 8-7, yet another in a string of one-run losses. They fared better in the second contest, beating the X-Men, 11-6, with six runs coming in the final two innings.
"We showed some toughness today and we needed to show that," coach Scott Stricklin said. "We've had some opportunities this year to come through in big situations and we hadn't quite done it yet, so that was big for us to be able to come through. We showed some fight."
FINAL: 6 runs over the last 2 innings propel the Bulldogs to the win! UGA back in action on Friday at home against Rider! #GoDawgs | #OaaT pic.twitter.com/bJamDTQ0BF

— Georgia Baseball (@BaseballUGA) March 9, 2017
Next up is a three-game home series against Rider, which begins Friday at 6 p.m. at Foley Field.
When you ask for March Madness but get Macho Madness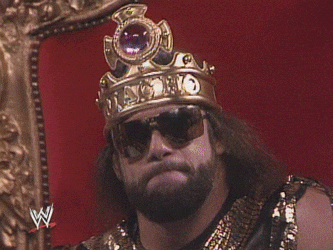 ICYMI
Good dog
Friar Pup is undeniably a Very Good Dog.
This Monastery Adopted A Stray Dog, Now He Enjoys His Life As A Monk (10 Pics): https://t.co/dsI7TxtqWn #monkdog #doglover #rescuedog pic.twitter.com/tP1kaiKW4L

— Bored Panda (@boredpanda) March 8, 2017