Schottenheimer will not coach in Georgia's bowl game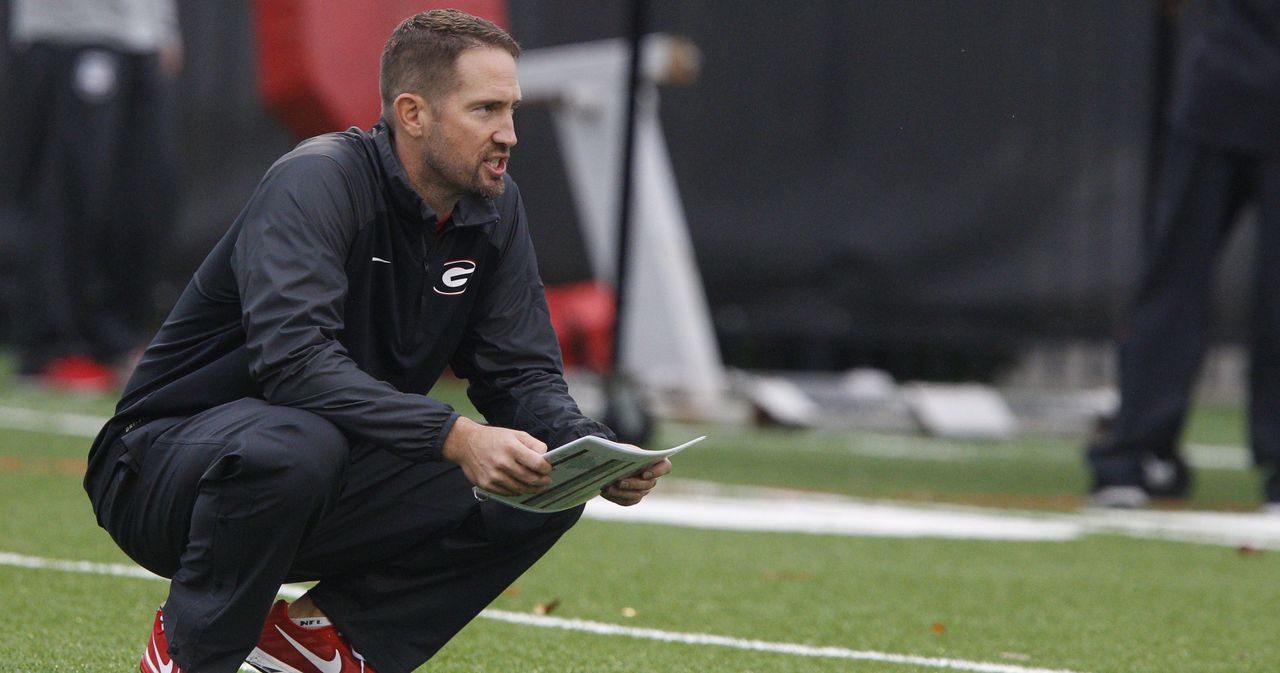 ATHENS — The Brian Schottenheimer era has ended at Georgia, after less than a year.
Schottenheimer has informed his players he will not coach the offense in the Taxslayer Bowl on Jan. 2, the school confirmed on Monday evening, not saying anything other than that.
The news means no Mark Richt, Jeremy Pruitt or Schottenheimer for Georgia's bowl game. And more spots could be vacated between now and then. Tight ends coach John Lilly, who called plays in last year's bowl game for Georgia, would likely do so again – assuming he's still around by then.
It was a rough one season at Georgia for Schottenheimer, whose offense ranks 75th nationally in total yardage, down from 30th last year.
It's not clear whether Schottenheimer made the decision on his own, thus walking away from a good amount of money, or reached a settlement with UGA. His contract entitles him to the remainder of his salary – about $1.9 million combined over the next two years – and a bowl bonus.
Lilly called the plays in last year's Belk Bowl because the team was in between coordinators. Mike Bobo had left to become Colorado State's head coach and Schottenheimer had not been hired yet. The result was a 37-14 win over Louisville in which Georgia's offense racked up 492 yards.
This bowl has different dynamics, however. Nick Chubb, who rushed for 266 yards in last year's bowl game, is hurt. Richt isn't around as head coach anymore, with Bryan McClendon (the receivers coach) set to serve as interim head coach.
Again, assuming McClendon is still around. Georgia has a bowl media day on Wednesday, and every indication is McClendon will be there. Incoming head coach Kirby Smart will be back at Alabama preparing its defense for the national playoffs.
The bowl practices are going to see a handful of positions coached by graduate assistants. Georgia has also lost its defensive coordinator, Pruitt, who took the same job with Alabama. It's expected that outside linebackers coach Kevin Sherrer will serve in the role in the short term. Inside linebackers coach Mike Ekeler might also be gone, as he's expected to land a job elsewhere. Offensive line coach Rob Sale has also seen his job filled, by Sam Pittman, but it's not known if Sale will serve through the bowl.
Georgia has used graduate assistants in bowls before, when it has been in between assistants. The defensive staff only had one full-time coach in the Independence Bowl after the 2009 season, and Georgia won that game.
But that was just on one side of the ball, and with the head coach still in place. This time Georgia is approaching a skeleton crew.
Next
Smart makes his 'pitch' to Eason, and now waits