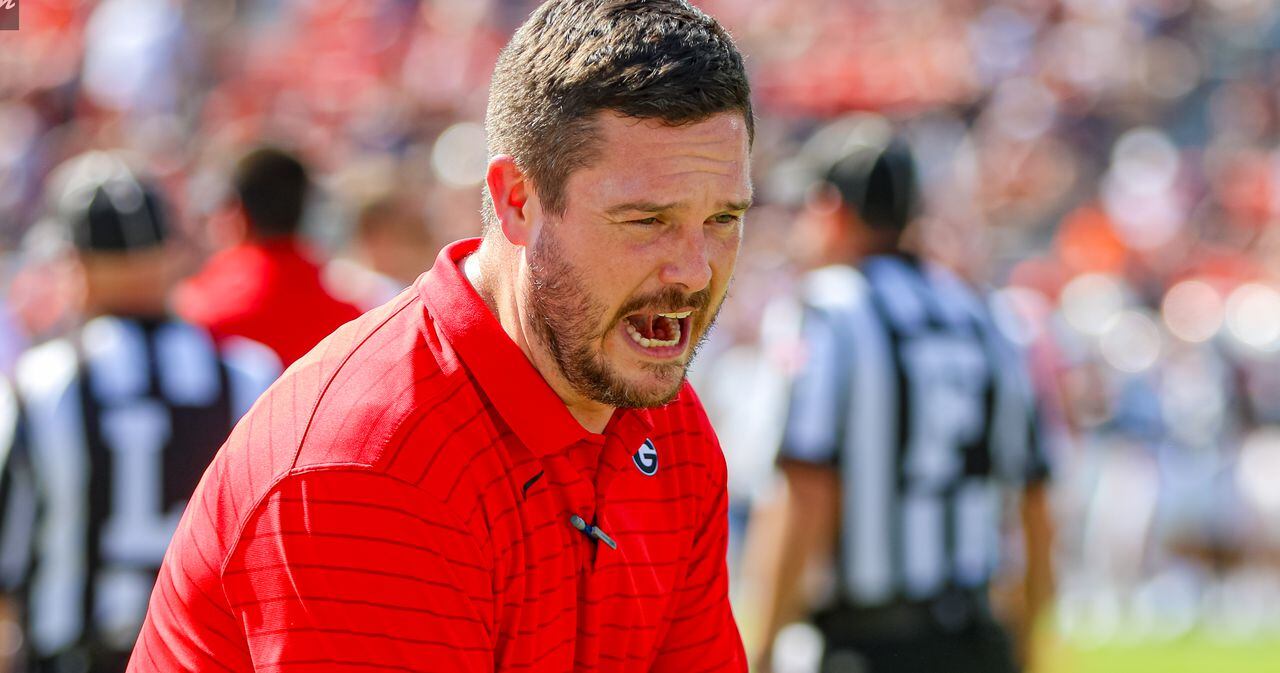 Dan Lanning on the Georgia defense: 'If we play our best game, we feel confident that we can win'
Dan Lanning is going to miss the people at Georgia. The Nolan Smith's, the support staffers, his fellow assistant coaches. Following Monday's game against Alabama, Lanning will set off on a new adventure as the head coach at Oregon.
He's got one last game with the Bulldogs and he's looking to make it count for a group of players and coaches that mean so much to him.
"These players are great kids and super talented," Lanning said in a Zoom press conference. "So excited about that situation, but you'll always miss the people you work with and the people who helped get you where you're at now."
Related: Dan Lanning wants to 'finish the right way' with Georgia football as he makes big moves at Oregon
That now is in the national championship game with one of the most dominant defenses in recent memory. The group has 45 sacks on the season, gave up 6.9 points in the first 12 games of the year and powered Georgia to a No. 1 ranking.
Of course, there's also the last game against Alabama that lingers for this defense. The Alabama offense rolled up 34 points on Georgia after no team scored more than 17 points in the other 13 games this season. Bryce Young threw for 421 yards and was responsible for four touchdowns.
But most importantly, Young wasn't sacked and he didn't throw an interception. The Georgia defense didn't rattle him in a way it has impacted every other quarterback it has faced.
"We want to go perform to the best of our ability," Lanning said. "We want to execute at a really high level. But ultimately it's not about them. It's about us. We want to go play our best game. If we play our best game, we feel confident that we can win that game."
To see Georgia's best efforts, a number of Bulldogs will need to have big games, whether that be Smith, Quay Walker, Nakobe Dean or Travon Walker. Those are all players Lanning spoke about during his press conference on Wednesday.
More importantly, those are also players Lanning helped recruit and mold in his time at Georgia.
"Pretty much we enjoy Coach Lanning, all of us have enjoyed Coach Lanning since he came in. I remember like yesterday, he just got onto the staff, the day he came in my house," Quay Walker said. "He played a huge impact as well as all of our other coaches as well. Going to miss him.
Smith was more emphatic in his praise of Lanning, which makes sense considering how closely the two have worked since Smith arrived at Georgia and Lanning became the defensive coordinator in January of 2019.
"It's crazy the things he do and the scheme and the philosophy he brought to SEC and Georgia as far as us slanting, us moving gaps and just being relentless up front and doing a lot little with a lot more," Smith said. "We call it playing a couple of gaps, two-gapping and stuff like that."
Smith compared it to what the Alabama defenses of old did but with a more modern twist or slant. Consider that in 2018, when the Georgia defense was led by Mel Tucker, Georgia had just 24 sacks in 14 games.
The number of sacks increased every season under Lanning from 31 in 2019 to 32 in just 10 games last season to the 45 Georgia has this year.
"We still do all those same things that the old Bama used to do. If you know anything about football they created the first generational defense," Smith said. "But we're just doing it a little different, I'd say. And we move gaps and we try to have gap responsibility. And our backers know where everyone is supposed to fit. And it's a little orthodox, but I mean it obviously is working and I love it."
Lanning didn't reveal what tweaks or changes he would make so that Georgia's defense would be more effective against Alabama this time around. He added that maybe he would discuss it after the game in the event it all worked out for Georgia.
In his time at Georiga Lanning was twice a Broyles Award finalist, which goes to the nation's top assistant coach. His unit got the better of Michigan's offense the last time around for Georgia, which was led by the Broyles Award winner in Josh Gattis.
Georgia coach Kirby Smart has said that Glenn Schumann and Will Muschamp would be the co-defensive coordinators moving forward. There has not been a replacement named for Lanning as far as handling the duties as outside linebacker coach.
Lanning though did speak on the talent his replacement would inherit, which will also include 5-star 2022 recruit Marvin Jones Jr.
Related: Marvin Jones Jr: The Orange Bowl story you need to read about Georgia's next great pass rusher
"I'm excited about what that room will look like going forward," Lanning said. "Probably not for the first game next year, but they've got some good guys in there. some of these guys have tough decisions to make. I know that's not their focus right now. And we signed some young talent in that room also. So it will be a good room."
The first game for Lanning at Oregon will come against Georgia, as the two teams meet in Atlanta on September 3. Georgia will likely have a number of the same people and coaches that helped make Lanning's time so special with the red and black.
And a championship would be the ultimate way to go out for Lanning.
"We expect a tough challenge, but there's no more pressure outside the room than the pressure we put on ourselves to perform at a high level. I know that," Lanning said. "I know how much our players care, how much our coaches care. We have a great plan, and we need to go out and execute, and I think we can do that."
More Georgia football stories from around DawgNation