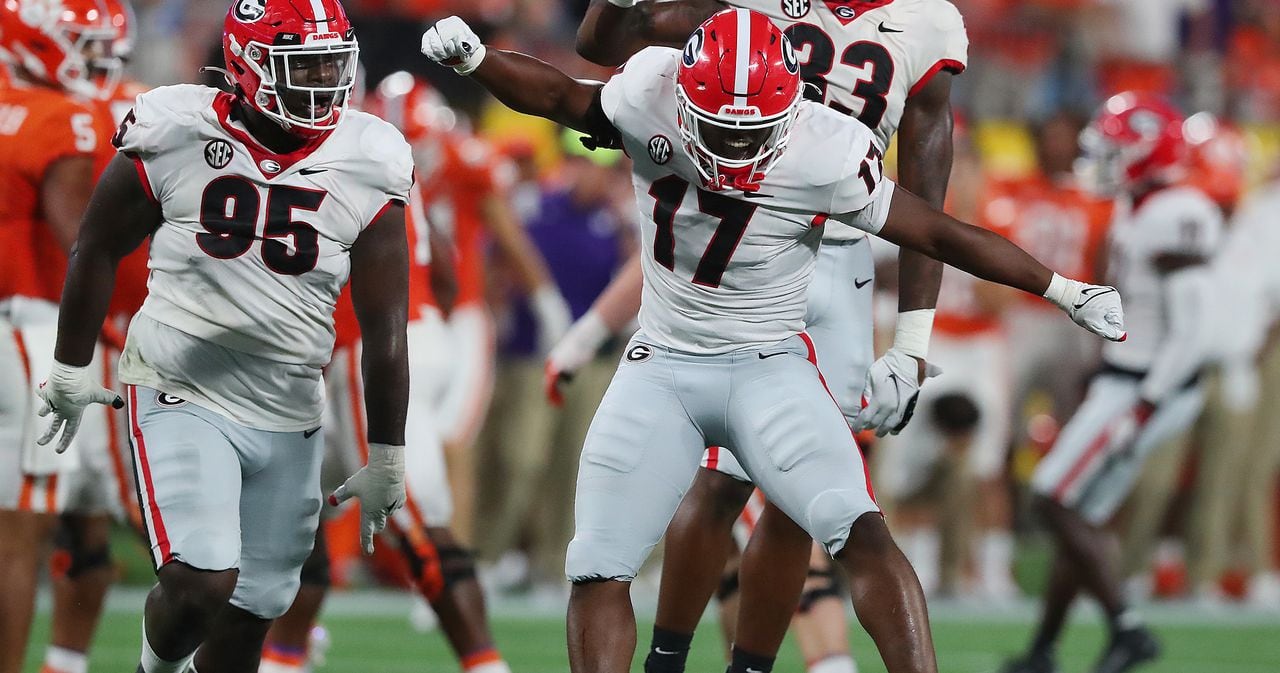 Georgia football podcast: UGA's defense has never been better than it was vs. Clemson
Georgia football is the No. 1 topic every day on DawgNation Daily — the daily podcast for Georgia Bulldogs fans. Catch up on everything happening with UGA athletics with host Brandon Adams and the DawgNation experts as they break down the latest Georgia football recruiting news and discuss coach Kirby Smart's quest to return the Bulldogs to the top of the SEC. On episode No. 1,520 (Sept. 6, 2021) of the podcast, Georgia fans can hear a discussion about Georgia's win vs. Clemson and the dominant defensive performance that helped propel it.
Georgia football podcast: UGA's defense has never been better than it was vs. Clemson
Beginning of the show: Georgia's defense completely shut down any chance of a Clemson win Saturday night -- producing seven sacks along the way. I'll discuss the dominant performance on today's show, and try to add some historical context to the impressive feat.
10-minute mark: I discuss the strong, tough runs from Bulldogs running back Zamir White that helped secure a UGA victory in the late stages of Saturday's game vs. Clemson.
20-minute mark: Former UGA All-American Jon Stinchcomb joins the show. Some of the topics covered include...
The injury to UGA's starting right guard Tate Ratledge
The incredible night for the Bulldogs defense
And where UGA's offense has room for improvement
40-minute mark: I take a look at other SEC headlines including UCLA's unmerciful trolling of LSU coach Ed Orgeron after the Bruins' win vs. LSU Saturday.
45-minute mark: I have some fun at my own expense after video was captured of me on the sidelines Saturday night celebrating UGA's win.
End of show: I award a Golden Shoe winner and update the Gator Hater Countdown.
After the show: I take questions and comments as part of the Podcast Cool Down.
NOTE: To be part of the Cool Down, please share your thoughts in the comment section at the bottom of the page.
Next
Georgia football podcast: Lewis Cine explains why UGA is 'locked in' …