NFL Network expert projects 5 Georgia players in Top 40 of 2023 NFL Draft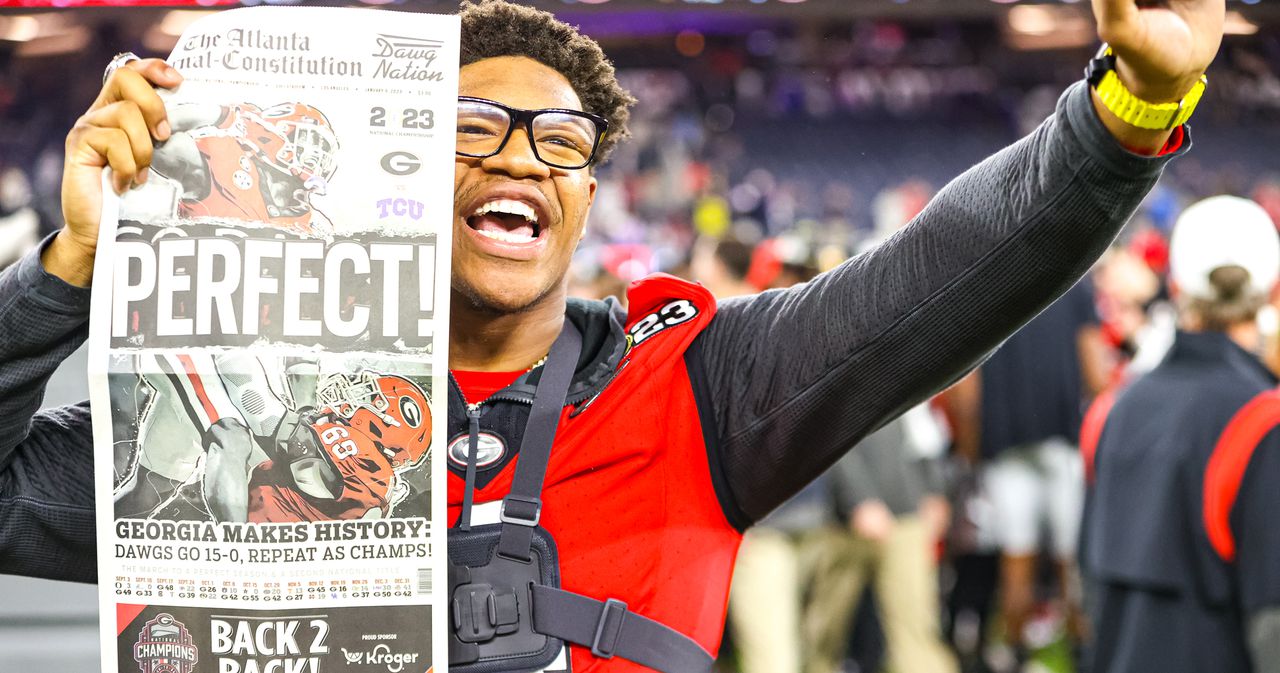 MOBILE, Ala. — Georgia won't match last year's record-breaking NFL Draft with five first-round picks or 15 players selected.
But these 2022 Bulldogs, which managed to one-up the 2021 group by winning the SEC Championship and going 15-0, figure to show especially well.
Daniel Jeremiah, from the NFL Network, has five Georgia players ranked among his top 40:
• No. 1 Jalen Carter
"Carter is a highly disruptive player with the versatility to line up at any position along the defensive front," per Jeremiah. "Against the run, he is firm and strong at the point of attack and has the range to make plays on the perimeter.
• No. 15 Broderick Jones
"Jones is a thick, muscular left tackle with ideal length and power," per Jeremiah. "Overall, Jones got better every week. I feel like his best football is ahead of him."
• No. 17 Darnell Washington
"Washington is a massive physical specimen with outstanding play strength and toughness," Jeremiah said. "Overall, Washington has tremendous value because he functions as a sixth offensive lineman in the run game and he's a moving billboard in the passing game."
• No. 19 Nolan Smith
"Smith is an undersized edge rusher with elite change of direction and burst," Jeremiah wrote. "He is a very loose and twitched-up athlete. When he gets upfield, he can put his outside foot in the ground and explode back inside to defeat blocks.
"Against the run, he's at his best when he uses his quickness to slip blocks and penetrate."
• No. 40 Kelee Ringo
"Ringo is a tall, thick cornerback prospect with outstanding straight-line speed," Jeremiah penned. "Overall, Ringo is a work in progress. His success will depend on what he's asked to do at the next level."
Comparing the 2022 team's draft class to last year's
There were five picks in the top 32 last year, and then George Pickens was selected No. 52 overall in the second round and James Cook was picked No. 63 overall in the second round.
This years's team features safety Christopher Smith and tailback Kenny McIntosh as potential second round picks, depending on their NFL combine showings.
Offensive tackle Warren McClendon and kicker Jack Podlesny participated in the Senior Bowl and have been projected as draft picks.
UGA linebacker Robert Beal and Kearis Jackson were at the Shrine Bowl and are also NFL Draft prospects, as is quarterback Stetson Bennett.
UGA News
Next
WATCH: Georgia football star Christoper Smith cherishes final outing …