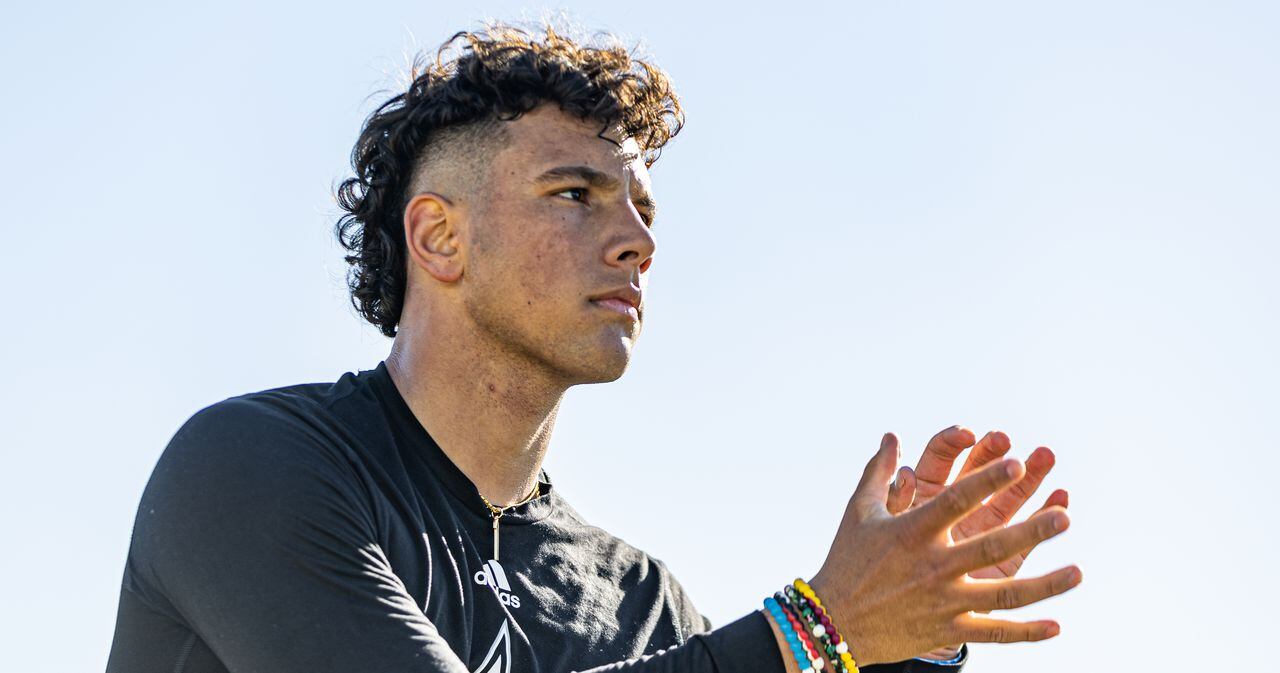 Georgia football podcast: 5-star QB Dylan Raiola shows UGA love on social media
Georgia football is the No. 1 topic every day on DawgNation Daily — the daily podcast for fans of the national champion Georgia Bulldogs. Catch up on everything happening with UGA athletics with host Brandon Adams and the DawgNation experts as they break down the latest Georgia football recruiting news and discuss coach Kirby Smart's quest to keep the Bulldogs on top of the college football world. On episode No. 1,911 (March 24, 2023) of the podcast, Georgia fans can hear a discussion about the latest chatter around five-star quarterback Dylan Raiola.
Georgia football podcast: 5-star QB Dylan Raiola shows UGA love on social media
Beginning of the show: Georgia is pursuing a major quarterback target for its 2024 recruiting class, five-star prospect Dylan Raiola.
Raiola is also seemingly showing plenty of interest in the Bulldog as well, and I'll discuss more about why that is on today's show.
Five-minute mark: I discuss UGA's chances of reestablishing itself as "Running Back University" this season with Mike Bobo as offensive coordinator.
15-minute mark: I share how UGA coach Kirby Smart is attempting to motivate his team to win its third straight national championship this season.
20-minute mark: DawgNation recruiting insider Jeff Sentell joins the show to discuss the latest on Raiola and the elite wide receiver prospects who could be influenced to possibly join him at UGA.
40-minute mark: I take a look at other SEC headlines including a recent Florida transfer hinting at exiting the program.
End of show: I share a Golden Shoe winner and update the Gator Hater Countdown.
NOTE: The Podcast Cool Down will return soon.
Next
Georgia football podcast: Kirby Smart offers new insights into UGA QB …