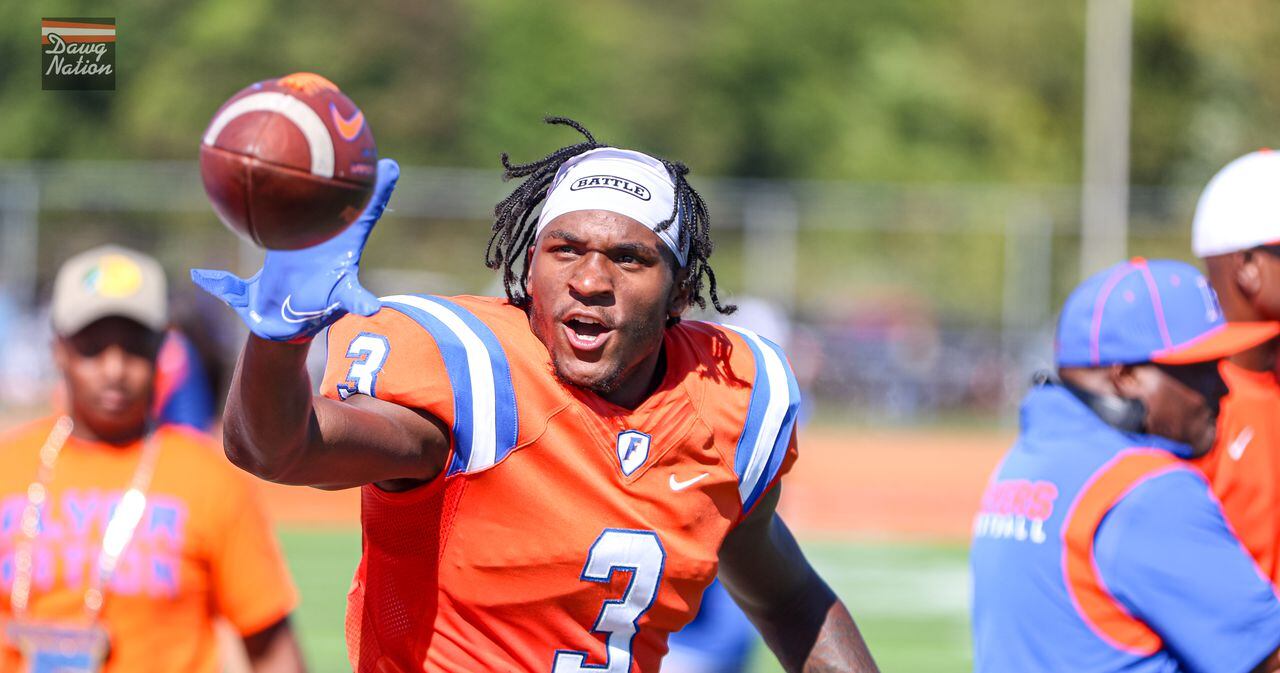 Luther Burden III: A 5-star's burden beyond whether he will commit to Georgia or Missouri
Want to attack every day with the latest Georgia football recruiting info? That's the Intel. This entry serves as the first true DawgNation.com deep dive on 5-star WR target Luther Burden III out of East St. Louis Senior High School in Illinois.
EAST ST. LOUIS, Ill. -- Luther Burden III sees his name in headlines a lot these days.
He's rated as the nation's no. 2 WR prospect for the 2022 cycle. That makes him a top 10 overall recruit.
Yet the 5-star stuff that so often labels these talented young players just won't do here. Not once he shares a bit of his story.
It makes one think about his last name more than a 5-star ranking.
Does that mean he has a burden to be great? Not really. It is more of a mission to escape the burden of where he comes from.
The All-American wide receiver who puts up the big stats has another motivation to excel.
Statistics? The one-time Oklahoma commit simply doesn't want to become one.
"Being in St. Louis and being in the environment that I come from well, there isn't anything there but death," Burden said. "Yeah. Basically, just death."
These are not the sort of things anyone is used to hearing from an All-American prospect.
The Belleville News-Democrat, a long-time news outlet in Illinois, published a story in May of 2021 which details what Burden meant by that.
The major American city of St. Louis is 6.9 miles away from East St. Louis High. The famous Gateway Arch is visible from Burden's high school on State Street. St. Louis trailed only Detroit in the latest figures of violent crimes in America for the year 2020.
A KMOV-TV report listed the homicide rate per an FBI report as 87 per 100,000 people. There were 263 reported homicides in 2020.
His community is not just the 89 blocks that make up East St. Louis. It is the entire metropolitan area that surrounds him. Maverick Carter, Lebron James and Sports Illustrated were executive producers in a 2017 documentary that featured the East St. Louis football program. The trailer for that project is embedded below:
This 5-star prospect somehow excels despite his circumstances.
"Football is basically my out," he said. "To make something out of my life. That's basically my life."
Luther Burden III: Running an escape route
Burden lives with it every day. He said he has known four young men that he grew up with that lost their lives due to senseless violence.
Next
Mykel Williams: What the 5-star DL thought of his front-row VIP …