Georgia football hires 2 analysts, including former Clemson offensive coordinator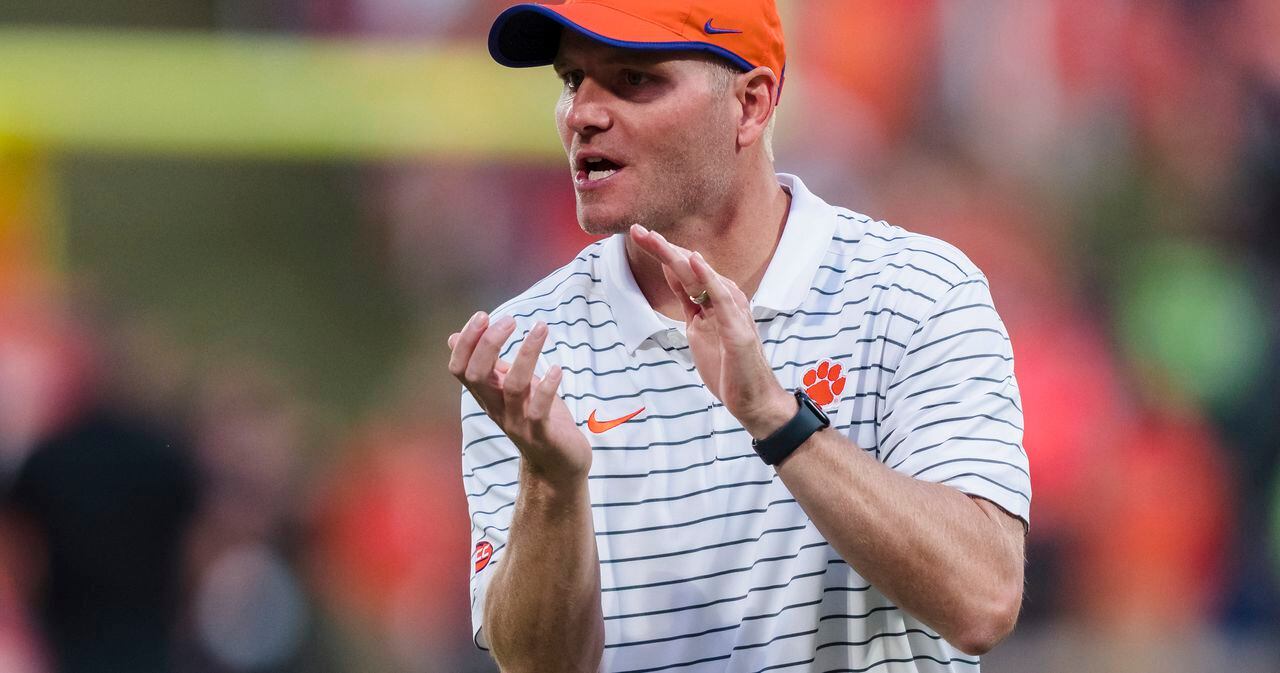 Georgia saw a number of its analysts depart the program this offseason. Buster Faulkner is now the offensive coordinator at Georgia Tech, while Mike Bobo is Georgia's new offensive coordinator.
The Bulldogs have now gone out and replaced some of those analysts with some high-profile names. Former Clemson offensive coordinator Brandon Streeter and former Texas A&M offensive coordinator Darrell Dickey. Jordan Hill of Dawgs 247 was the first to report the hire of Streeter.
Streeter worked at Clemson from 2015 through 2022, working his way up from quarterbacks coach to offensive coordinator. In that time, he helped develop Deshaun Watson, Trevor Lawrence, DJ Uiagalelei and Cade Klubnik. Streeter also played quarterback at Clemson from 1995 through 1999.
Dickey worked at Texas A&M from 2018 through last season, serving as Jimbo Fisher's offensive coordinator. Dickey did not call plays for the Aggies, as that was a responsibility Fisher took up. Dickey also worked with tight ends during his time in College Station, Texas.
Neither Clemson nor Texas A&M had strong offenses last season. Clemson ranked 30th in scoring offense while Texas A&M came in at 101st in said category. The Aggies went 5-7, while Clemson went 12-2. Clemson hired Garrett Riley to replace Streeter. Texas A&M brought in Bobby Petrino as offensive coordinator.
With both working as analysts, neither will serve as on-field coaches. Faulkner helped out the quarterbacks last season, while Bobo's responsibilities were more rooted in play calling and play design. It's easy to imagine Streeter taking up Faulkner's role, while Dickey would likely pick up some of Bobo's previous responsibilities.
Bobo is taking over for Todd Monken as the team's offensive coordinator. Head coach Kirby Smart is very confident in what Bobo will bring to the offense this season. Georgia does also have to replace Stetson Bennett at quarterback.
"I felt really comfortable (with) his leadership in the room," Smart said of Bobo. "I asked Monken his opinion leaving, what he thought, and I thought it was important to keep that dynamic in the room set because we weren't losing multiple coaches. I think Mike has grown a lot since he went out to Colorado State from the time that he spent here. I went against him at South Carolina. I went against him at Auburn, which gave me ultimate confidence that he would get this job done."
UGA News
Next
Georgia spring football: 4 early takeaways from Kirby Smart's …