Looking back at Kirby Smart's history with previous 5-star quarterbacks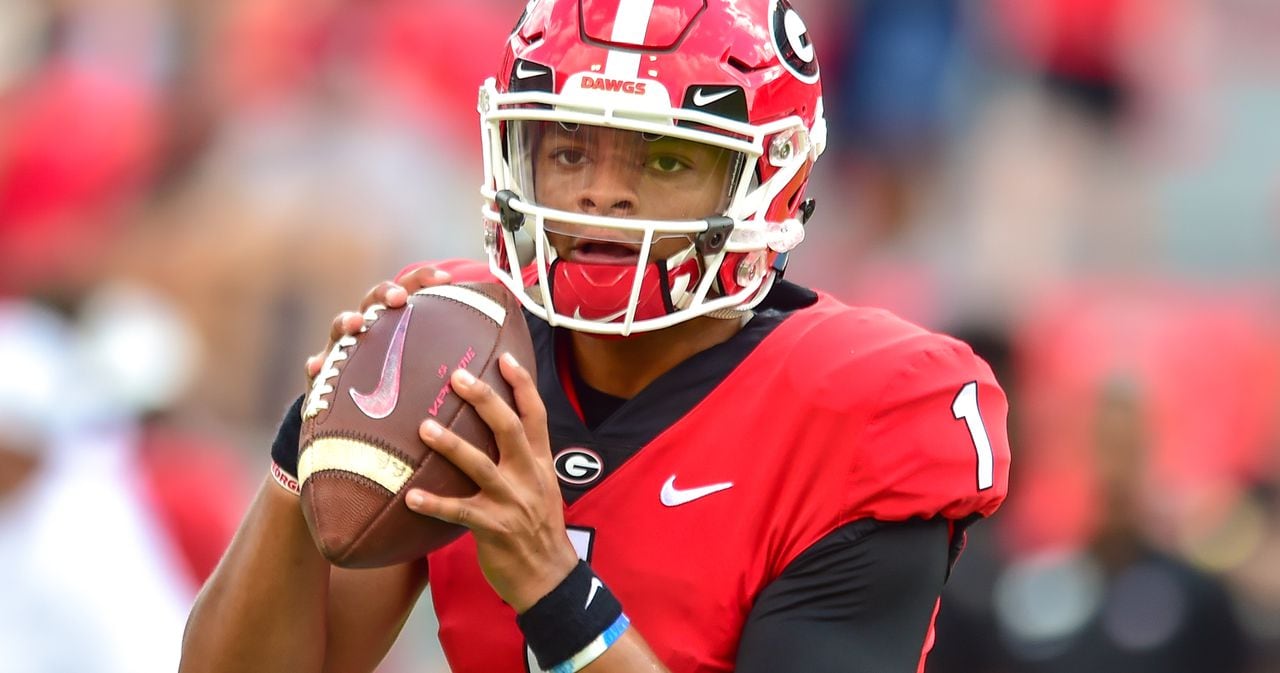 Kirby Smart picked up a massive recruiting win on Monday when he landed a commitment from quarterback Dylan Raiola. The 5-star quarterback is the No. 1 overall prospect in the cycle for the 2024 recruiting class.
This is not the first big-time quarterback recruit Smart has landed in his time at Georgia. In fact, he's the fourth composite 5-star quarterback Georgia has landed since Smart became the program's head coach back in December of 2015. That doesn't include Gunner Stockton and Jake Fromm, who held 5-star rankings during the recruiting process, before ending up as a 4-star quarterbacks by the time they arrived on campus.
The Bulldogs also brought in a 5-star transfer quarterback, when JT Daniels arrived from USC in the summer of 2020.
Despite all the recruiting success though, it was Stetson Bennett who led Georgia to back-to-back championships. Lofty recruiting rankings have not been an indicator of success when it comes to the quarterback position at Georgia.
Below is a look back at how things worked out for each of those previous quarterbacks in their time at Georgia.
Jacob Eason
Class: 2016
Ranking: No. 2 ranked quarterback, No. 5 player overall per 247Sports Composite.
Stats at Georgia: 13 starts, 2458 passing yards, 16 touchdowns, 8 interceptions. 8-5 record as a starter.
What Happened: Eason originally committed to play for Mark Richt and stuck with Georgia after the coaching change. He started 12 games as a freshman, playing mostly how a freshman should be expected to play. In the opening game of his sophomore season, Eason suffered an injury that would knock him out for the next three games. Eason eventually returned to the field, but he never started again for Georgia as Fromm ascended. Eason would transfer to Washington following the 2017 season. He was a fourth-round pick in the 2020 NFL Draft.
Justin Fields
Class: 2018
Ranking: No. 2 ranked quarterback, No. 2 player overall
Stats at Georgia: 0 starts, 328 passing yards, 266 rushing yards, 8 combined touchdowns, 0 interceptions
What Happened: As Eason exited, Fields arrived. Fields saw action in 12 games during his freshman season, flashing his talent at Georgia. He, like Eason before him, was unable to unseat Fromm. He went into the transfer portal following Georgia's loss to Alabama in the 2018 SEC Championship Game and transferred to Ohio State after the season ended. He was a Heisman Trophy finalist for the Buckeyes and led them to back-to-back College Football Playoff appearances. He was taken in the first round of the 2021 NFL Draft by the Chicago Bears.
JT Daniels
Class: 2018
Ranking: No. 3 ranked quarterback, No. 16 player overall
Stats at Georgia: 7 starts, 1953 passing yards, 17 touchdowns, 5 interceptions, 7-0 as a starter
What Happened: Daniels transferred in to play for offensive coordinator Todd Monken. Daniels wasn't healthy to start the season, as he was not cleared until Georgia's second game against Auburn. He would not start until Georgia's seventh game of the year against Mississippi State. He threw for 401 yards and 4 touchdowns in his first start. Daniels began the next season as a clear starter, but multiple injuries during the season opened the door for Stetson Bennett to become the starter. Georgia stuck with Bennett as he helped lead Georgia to a national championship. Daniels transferred to West Virginia after the season. He has since transferred again and will spend the 2023 season at Rice.
Brock Vandagriff
Class: 2021
Ranking: No. 4 ranked quarterback, No. 17 player overall
Stats at Georgia: 0 starts, 0 passing yards
What Happened: Vandagriff signed with Georgia during the 2021 class. He was initially committed to Oklahoma before backing off and committing to play for Georgia. With Bennett and Carson Beck ahead of him on the depth chart, Vandgriff has had little opportunity to showcase his talents. He split first-team reps with Beck and will continue to battle for the starting spot into the fall. Vandagriff will have three seasons of eligibility remaining.
More Georgia football stories from around DawgNation
UGA News
Next
ESPN sets lofty expectations for Georgia quarterback Carson Beck