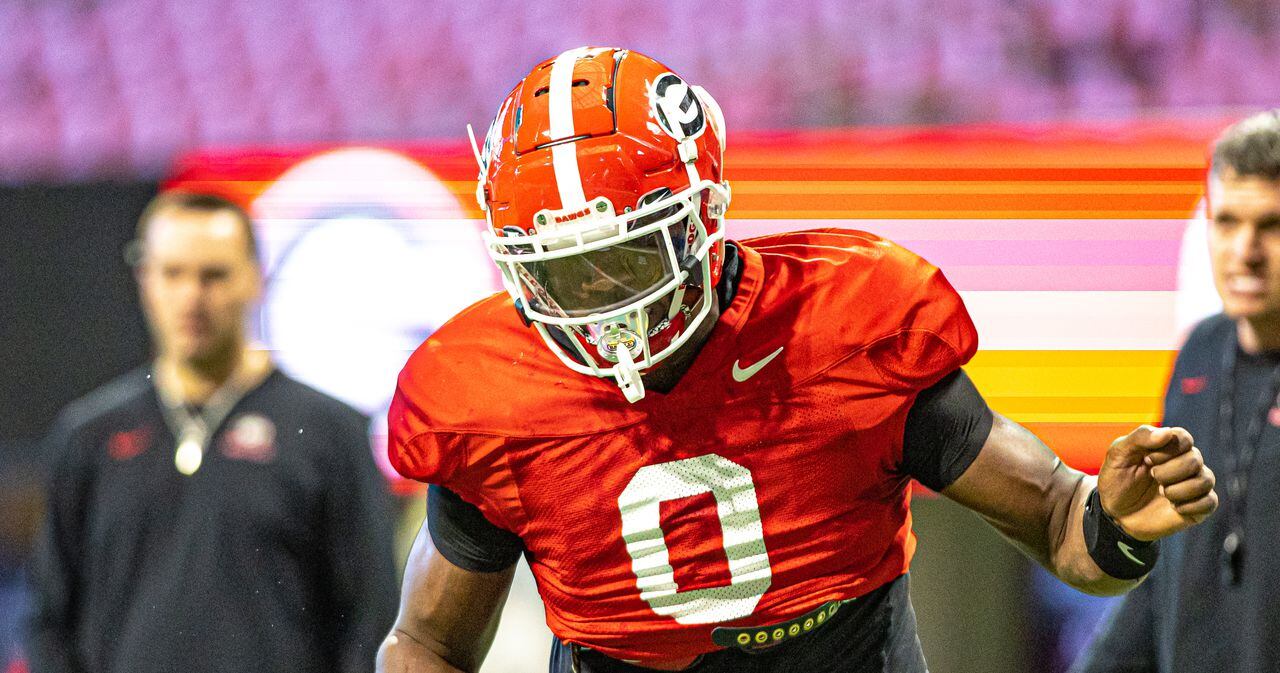 Kirby Smart provides Georgia football injury updates before 2023 National Championship Game
With just under a week until the 2023 National Championship Game between Georgia and TCU play each other, head coach Kirby Smart provided an update on Georgia's injuries.
Darnell Washington left the game with a left ankle injury in the first quarter. As expected, Smart said he was hopeful Washington would be able to play. He told ESPN's Marty Smith on Monday that it was more of a soft tissue injury instead of an ankle sprain.
In the event Washington is unable to play, freshman tight end Oscar Delp would see an increased role. He took Washington's reps in the win over Ohio State. On the season, he has five receptions for 61 yards and a touchdown.
On the defensive side of the ball, Chaz Chambliss left the game with a leg injury. Smart said he is hopeful to get Chambliss, Washington and McClendon all back. Georgia is already without Nolan Smith, the team's top pass rusher.
In the absence of Chambliss, expect Robert Beal, Marvin Jones Jr. and Jalon Walker to see an uptick in snaps and usage.
"At one point, we had our third and fourth string guys on special teams that hadn't played all year," Smart said on Sunday. "We're at the point in a long season where it's accumulating, and you're having to play a lot of guys who maybe haven't played."
Warren McClendon dressed but did not play in the Ohio State game, as Georgia went with Amarius Mims at the right tackle spot. McClendon had started 37 straight games, while Mims made his first career start against the Buckeyes.
Ladd McConkey was able to play against Ohio State but he had only two catches for negative one yards. He did end up coming with a key two-point conversion in the win for Georgia.
The Bulldogs will arrive in Los Angeles on Friday ahead of their game against TCU. Kickoff is set for 7:30 p.m. ET. TCU's leading rusher Kendre Miller is questionable to play in the game after he suffered a knee injury in the win over Michigan.
Georgia football injury report for 2023 National Championship game
Andrew Paul (knee, out)
CJ Washington (neck, out)
Dan Jackson (foot, out)
Earnest Greene (back, out)
Drew Bobo (labrum, out)
CJ Smith (ankle, out)
Nolan Smith (Pec, out)
Chaz Chambliss (knee, questionable)
Darnell Washington (ankle, questionable
Warren McClendon (knee, questionable)
De'Nylon Morrissette (knee/hamstring, questionable)
Ladd McConkey (knee, probable)
Marvin Jones Jr. (ankle, probable)
AD Mitchell (ankle, probable)
Tate Ratledge (shoulder, probable)
More Georgia football stories from around DawgNation
Next
ESPN reporter shares Kirby Smart injury update on Georgia tight end …